Dentist Reviews Calgary NE

Dentist Reviews Calgary NE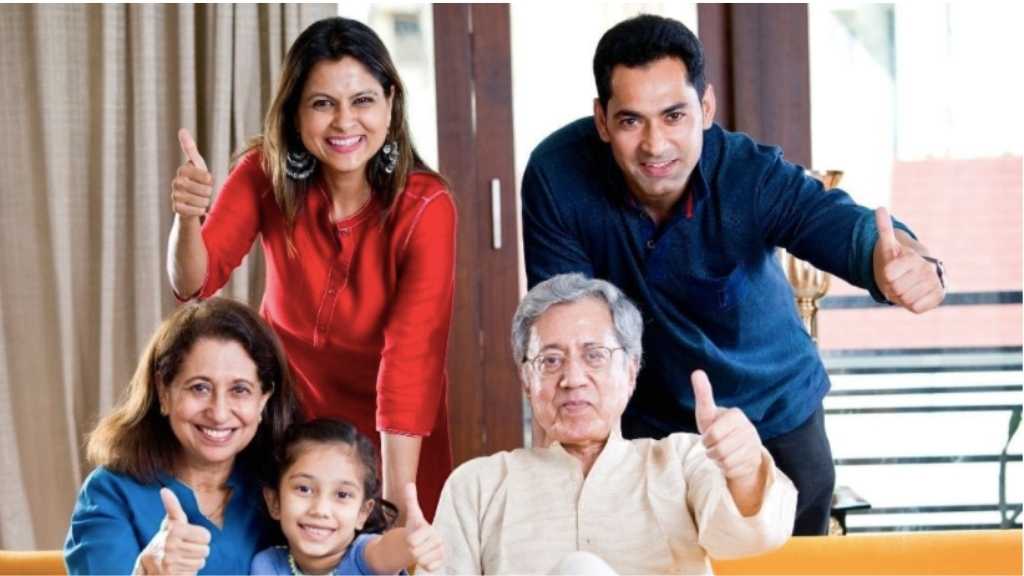 We keep dentistry affordable. But don't just take our word for it, read our best dentist Calgary NE reviews below!




Everyone treated me kindly and professionally. Nice clean facility with modern equipment. They explained my options and helped me after I broke some of my teeth. They got me in to see the dentist in a timely fashion and were responsive to my worries and pains. Thank you.


Very professional and accommodating!



the staff and dentist professionals, really good serviceKeep it up thank you



I had my first appointment with Skypointe Dental this past week. The team at Skypointe knows what they are doing. The quality of services offered here are above what I have experienced in the past. Rhea was great at getting my set up as a first time patient at this clinic. David was my dental hygienist and he was great! I will definitely be back here, and lastly, Dr. Jay Patel for providing feedback and assurance over my scans.

It was a good experience visiting this clinic. Team was helpful and won't push you for any treatments unless necessary. I would highly recommend this clinic :)

Dr. Ahmed was very honest and thorough during my visit.. Rhea very welcoming. Will definitely return with my husband and kids. Recommended!

Had a great experience. Thank you!







Great experience. The front desk was very friendly and welcoming. My hygienist was excellent. Very knowledgeable, efficient, professional, easy to talk to, and made your teeth feel amazingly clean once was done. Highly recommend!


Great service, had an emergency and took care right away. As someone with no insurance at this time, prices were reasonable. Staff is also very nice. Would recommend.



My first dentist visit in Canada. Had my wisdom tooth extracted which was infected. Loved the service. Rhea at the front was very helpful and polite. Doctor was very good as he made sure i am feeling no pain. Overall very good experience. Will be returing for regular cleaning and check up soon.


Great place very professional and affordable knowledgeable staff everyone is always friendly and happy I recommend this business highly





Great people and professionals

It was a great experience.

At first I tried them because they are close to Delacor, but was blown away by this amazing practice. Rhea is the best and everyone else on the team is above board in terms of service and in being friendly.



David serious is awesome!


Outstanding service, they make it feel like a breeze. You walk in and walk right out wait times are low your time is valued. Dr.Dervish is very polite and respectful.Would definitely recommend this place. Came from Saddletowne Dental to here never regretted it.


Everyone is nice and friendly.I feel like my teeth is cleaner than ever.



Most caring and kind hearted dental office I've ever been to. Will be coming back to get my teeth done

It was great, staff were friendly and very welcoming!


Awesome customer service, highly professional experience. Thanks Rhea! and your team.

David did such a great job cleaning my teeth! He and Rhea were very nice and friendly! ❤️

The best dental place ever. Check it out. I strongly recommend


The entire team at Skypoint Dental is awesome.Services are done with care and the premises is modern, clean and inviting.As someone who is very nervous with dentists, my experiences here have been great and I no longer dread going to the dentist.

Amazing experience!! Very friendly staff and excellent service.


Felt welcomed from the moment we walked in. Great positive environment. Staff is very kind and were absolutely amazing dealing with a young kid who was afraid of the visit. Kid walked out with happy face and no hesitation to come back for next visit.


Excellent service..Highly recommend



I personally don't like dentist at all due to my previous experience. But Skypointe dental group made be relaxed. I came in for cleaning and examined. I had David and he took his time. David's was very knowledgeable and gentle with my cleaning. My teeth are very sensitive and he took his time and consideration for all my concerns. The recipient was very helpful and friendly. This is will be my dental office for now on.

Great service and Space. Thank you for excellent service.





Amazing service and they made you feel as comfortable as possible. Would 100% recommend it.


Helped me with my son great dentist

First time ever done cleaning. Had great experience.

Very friendly and good people. They girl at the reception is nice. And David the dental assistant who cleaned my teeth was extremely nice and very professional. Good job skypointe dental. I recommend this place 100%




Good place friendly staff good service


I had a great experience with this dental office. This new dental office is very clean and has all the latest tools. It even has TVs mounted on the top so you can watch Netflix while getting your dental work done. The staff is really friendly and very thorough with the work. My dental hygienist David was very meticulous and did a very good job both the times I have been there. Would highly recommend!

Thank you to dr. Ahmed the best dentist. As i have a sensitive tooth with dr. Ahmed your in good hands THANK YOU SO MUCH. Highly recommended

Great place to go. 100% recommended

First time at Skypointe Dental, the staff are awesome and receptionist Rhea is amazing and made sure I was completely taken care of. Definitely my preferred dental office from here on and would 100% recommend!

My visit was amazing, everyone was amazing.




Amazing experience!! Definitely never thought I would leave a dentist office with a smile, but the staff here made it possible. Thanks sky pointe dental staff for making the dentist not a terrible ordeal!

Excellent service, the dentist was soo friendly he made my son comfortable knowing that it was his first ever dental visit im surprised he was very cooperative. Would also like to mention Riya the front office staff was very very helpful she booked us in right away after hearing that my son was having trouble with chewing his food.


"Great dentist & staff who gives you honest advice and accomodate appointment . clean envoirment. Been coming here for a long time and highly recommend


Been a new patient at Skypointe dental for the past 3 months. My experience has been great. Everyone is very kind and knowledgeable. The communication is excellent and all my questions have been answered. Highly recommend this location.




David is the best. Rhea is an awesome. Beautiful clinic. Looking forward to Dr Darwish. Highly recommended!

I went for cleaning few minutes ago and it was a wonderful experience. The front desk lady will surely put a smile on your face. I will recommend them over and over again👍.


Beautiful clinic with an amazing and knowledgeable staff. I was well taken care of from the front desk to the back. Highly recommend them!

I went in to clean my teeth & it was very well done. The service offered was above board. They performed beyond my expectations.The first time I would have my teeth cleaned & it was painless. I mean painless.I will go back again & again for other dental care. I recommended this place to my husband & loves their service too.

Sky pointe dental is an amazing ,nice and clean clinic.Rhea ,at the front desk is friendly ,helpful and very considerate.I had David as my hygienist .He was thorough and did a great job .I would highly recommend this clinic .



This is the place to go!! The staff is so nice and friendly! Rhea is so kind and works around your personal schedule when trying to find a time that works for you to come in for an appointment! If you guys want clean teeth as well as amazing customer service come here!!



Amazing staff & kindness always

Nice staff and they are always on time with my appointments. Never had to wait.


I have really good experience with clinic. All staff members are very cooperative and helpful



Dr. Ahmed if very knowledgable and polite, my treatment was done very efficiently, Rhea at the front is professional and manages everything very well, highly recommend this business

Wonderful staff, great care and attention. Clean environment.



Friendly with great service! Even fit me in for a cleaning when they had a cancellation. Would recommend in a heartbeat!

I came to Skypointe dental because they let you do a payment plan and I am POOR! Lol. But i was well satisfied with my choice - the receptionist is so lovely and helpful, and the dentist was very kind, gentle, quick, and professional. I love it here, and will be returning often! But hopefully not too often. I will be returning a regular amount.

Staff is very professional and friendly, satisfied with the services provided, highly recommended


Great experience. Nice staff and facilities. Definitely deserves the 5 star!


Great experience with friendly and professional staff.


Dr. Ahmed Darwish was great. The admin Rhea was also a delight. Highly recommend!!

Everyone is so helpful and friendly (specially Rhea the receptionist) Office is really clean and offers TV with headset! I feel so spoiled. Highly recommend!

Very friendly and welcoming.

Had my first cleaning in a long time and it was a great overall experience. Would highly recommend!


My whole family had a pleasant experience especially the kids. The staff were engaging and very pleasant. That helped to put the kids at ease

They keep your bites keep gooooooing

They are very nice and professional. They won't rip you off like the other commercial dentist.

This is a nice family oriented practice. The staff are friendly and helpful. They are on top of coordinating your expenses with your benefits provider to get your estimated coverage, so you know what you can expect to pay before treatment.








The entire staff including reception and dentist are very professional and humble . Dr Patel was very nice and understanding, he was answering all my queries very politely. I strongly recommend this dental clinic for everyone.




After experiencing dental trauma at another clinic, my 8 year old was extremely nervous about going to a new dental office. Nicole was extremely patient with her, took time to explain everything she was doing during the visit and made sure she was comfortable and at ease throughout the visit. I highly recommend this child friendly office!
Well during my delish meal last night I broke my back molar on a crouton .... first thing this morning I called and got an emergency appointment to see Jay .... after a small mix up with which location I booked my appointment at it looked as though I might be out of luck to get this fixed today but the next thing you know Jay was on his way from the Deep South up to the Skypointe location in Skyview an hour earlier than his scheduled start time just to fit me in and fix up my chompers .... WOW !! Great service and Nicole was amazing getting me all set up and
X-rayed and ready to go .... before long Jay had assessed my situation and clearly explained his recommendations and all my options .... after I made my decision he and Nicole got to work fixing me up and they were so gentle .... the procedure went fast and without any issues ..... because I am without coverage the cost was a concern for me but they did their best to get me an affordable price ..... these guys were amazing from start to finish and I would recommend their services to everyone .... I will certainly be going back to this place the next time I need to see the dentist ..... oh did I mention the Netflix you get to watch your favourite shows or movies while getting your work done .... SPECTACULAR!!!
Thanks again guys for everything
- Wade
Nicole is great at what she do, very patient and understanding , Great office!
The friendly staff and Inviting atmosphere quick response to messages fast and efficient work
The Skypointe Dental staff are all professional, friendly and helpful. They offer quality dental care in a pleasant and relaxing environment.
Dr Jay has been my dentist for 3 years now. Happy to be part of the Skypointe Dental clinic since it is a shorter drive than his seton location for me! Dr and Nicole are awesome!