Visiting your dentist for specific appointments like clear braces or getting a cavity filled won't always follow the same schedule. Your bi-annual cleaning and exam, though, will likely follow similar steps each time.
These 6-month appointments typically follow a similar pattern of a dental exam and cleaning. During your 6-month dental exam, you'll likely go through the following: a physical exam, cleaning, and if necessary, X-rays.
It's important to note that the guidelines set out by the CDA surrounding the recommended 6-month appointments are only minimums. Your dentist takes your particular needs and oral health into account when making their recommendations.
How Often Should You Get a Dental Exam?
If your dentist doesn't recommend a different schedule, they will likely adhere to the CDAs recommendation of a dental exam and professional cleaning every 6 months. Other things that could affect how often you should see your dentist for an exam and cleaning may include:
Oral health: Your oral health and personal oral hygiene could affect how often your dentist recommends you come back. The minimum recommendation for oral hygiene is brushing twice daily for 2–3 minutes, at least 30 minutes after eating. Additionally, you should floss at least once. Mouthwash can be a good addition to brushing and flossing but cannot replace them.
Diet: Any medical expert will advise a healthy, balanced diet for general good health. Consuming a lot of sugary foods or drinks or sticky and hard snacks can increase your risk of tooth decay. In some cases, including these things in your diet could result in tooth damage.
Smoking: The evidence for the negative health effects that smoking has on our bodies isn't new, and the CDC estimates that over 40% of adult smokers have untreated tooth decay. Additionally, other risks, such as oral cancer, periodontal disease, or other oral problems, go up.
Overall health: It may seem strange that your mouth health is connected to your body in many other ways, but studies confirm this is a fact. Poor oral health can have connections to things like heart disease, pregnancy complications, or diabetes. Your dentist may recommend more frequent visits based on more than just your mouth because of these connections.
What to Expect at Your 6-Month Dental Exam
There isn't a way to predict exactly how each dental exam and cleaning appointment will go. Each dentist may do things slightly differently, and your individual oral health could change the process too. But there will be a few key things to expect.
Physical Exam
During the physical exam portion of your appointment, your dentist takes a close look at your mouth and teeth. They're typically looking for things such as broken or damaged teeth, cavities or tooth decay, or signs of gum disease. In addition to these specifics, your dentist could be looking for signs of oral cancer or anything else that looks abnormal.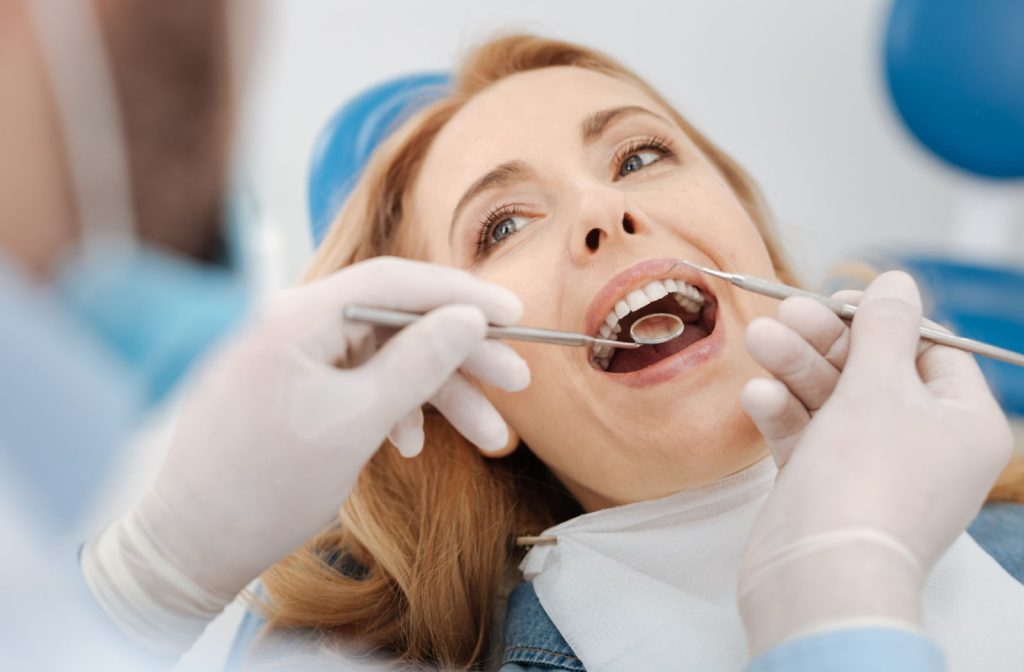 Professional Cleaning
After the physical examination of your teeth, a dental hygienist is usually the next person that works in your mouth. They use a combination of professional training and tools to clean your mouth. How diligent you are with your personal hygiene routine is a significant factor in how much cleaning you may need and how long this may take.
The hygienist usually starts by removing plaque and tartar with a tool called a scaler. This helps them remove buildup from your teeth and around your gum line. With the plaque and tartar removed, the hygienist can use gritty toothpaste to polish each tooth.
One thing to note is that this is not the type of cleaning you would perform every day as it would eventually affect the enamel on your teeth. But a professional cleaning 2 times a year with an exam can help keep your mouth clean and healthy.
X-Rays
A dental X-ray allows the dentist to get a better look at potential jaw problems or developing tooth decay below the gum line. Your dentist may recommend X-rays if they suspect there could be unseen problems.
Why Are Dental Exams Important?
Regular dental exams are a significant form of preventative dentistry. By seeing your mouth every 6 months, your dentist can look for signs of gum disease, tooth decay, or other problems before they develop and require major treatment.
Additionally, your dentist may be qualified to perform various treatments; ranging from cosmetic teeth whitening to a root canal for a damaged tooth—And a dental exam can certainly be one way your dentist realizes you need dental work done.
Discuss Your Next Exam at Skypointe Dental
Before a dentist can make any specific recommendations on exam frequency or special care instructions, they need to physically examine your teeth and mouth. Give us a call today at Skypointe Dental in NE Calgary. Our friendly staff can answer all your questions and book you in to see one of our dentists.
Don't forget to ask us about a $1 dental exam!
Parenting has enough challenges without wondering when they should see various healthcare providers. Each child is a little bit different, but for a child's first dental exam, the Canadian Dental Association (CDA) recommends within 6 months of the first tooth coming in or by 1 year.
Once your child has seen your family dentist for their first visit, the dentist can advise you how often to bring them back. Let's take a quick look at dental exams for kids and why they're essential.
Dental Exams & Cleaning
The dentist may take a slightly different approach when performing a child's exam compared to an adult's, but the goal is still the same. They are looking for signs of decay or disease that could cause future problems.
Your child's dentist might even recommend a filling for a "baby tooth" if they find signs of tooth decay. A child's primary teeth could stay in their mouth until 12, and tooth decay cannot be allowed to remain that long.
When Should a Child Start Seeing a Dentist?
Based on the CDA's recommendation of a child's first visit being six months after the first tooth's eruption, the average child should see the dentist for the first time around nine months old. Even if they are slower to get their primary teeth, the association still recommends a first visit when the child turns one.
How Often Should They Go?
After your child begins seeing the dentist, the CDA recommends that they continue visiting the dentist every six months for a dental exam and cleaning. X-rays aren't typically needed every six months, especially in a child. But if your family dentist notices any potential issues, they may recommend x-rays.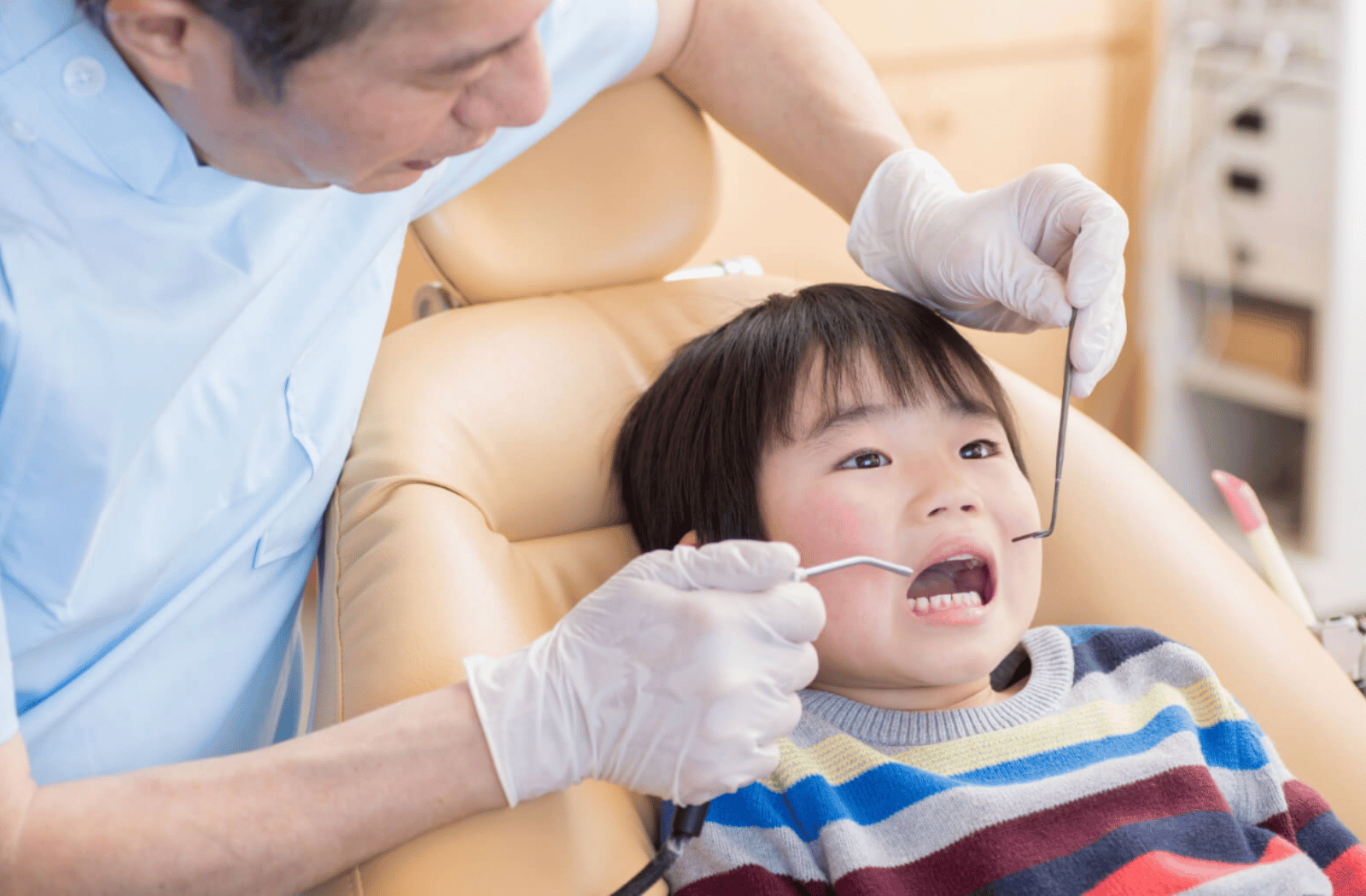 Importance of Regular Dental Visits
Dealing with tooth issues before they become problematic is a significant reason to see the dentist regularly. Let's look at a few specific reasons for your children to see the dentist.
Cavities
Cavities can happen. When your child's baby teeth start coming in, it's not always easy to clean them. It could be tempting to leave them because your child will lose those teeth anyway.
However, they could have those teeth for several years, and the tooth decay cannot be allowed to remain. But if your child sees the dentist throughout their childhood, the chances of the dentist catching tooth decay before it becomes a cavity is higher too.
Gum Disease
Gum disease, also known as periodontitis, is a common oral condition. Fortunately, gum disease can typically be dealt with by improving oral hygiene. Some common signs of gum disease include swollen and puffy gums, bad breath, or bleeding gums.
Seeing the dentist every six months is an excellent tool for preventing gum disease from progressing and leading to more severe complications.
Proper Oral Development
Your child's early years are filled with development in many areas of their bodies. Their mouths and teeth are no exception. But if something isn't developing correctly in the mouth, it may not be immediately noticeable.
Regular dental exams are a great way to ensure your child's mouth is developing as it should be. Your dentist can discuss any concerns you may have
Questions
When it comes to taking care of our bodies, we must rely on experts for information. Typically being a parent comes with a lot of questions. Seeing your family dentist regularly allows you or your child to ask any questions you have about taking care of your teeth.
Plus, helping your child build a relationship with their dentist benefits them later in life.
Book Your Child Their First Dentist Appointment in NE Calgary
When your child sees the dentist for the first time mostly depends on when their teeth start popping out. Our team at Skypointe Dental is ready to partner with you and ensure your child's mouth gets the best start in life possible.
Give us a call today and find out about an inexpensive first visit for you and your child that includes an examination, x-rays, and a medical and dental history review. Ask about our $1 Dental Exam!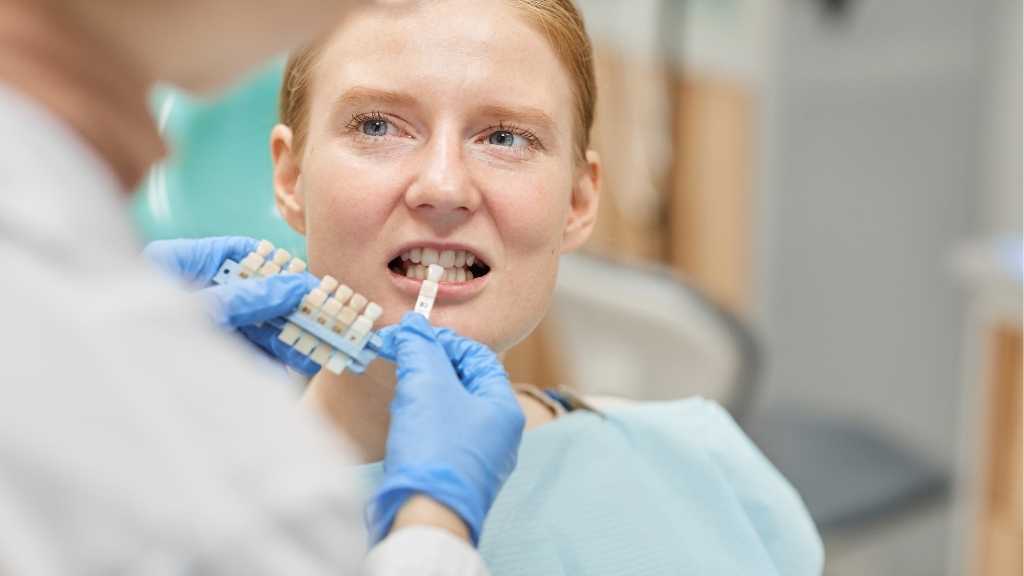 How much do dental crowns cost? A lot of people are surprised to learn that affordable dental crowns can be found in at SkyPointe Dental in Calgary NE, even though they're used to hearing about the high prices that often accompany dental procedures.
But our affordable dental crowns aren't only easy on your wallet—they're also well-made and aesthetically pleasing, so you don't have to feel like you're settling for something less than what you deserve when you choose affordable dental crowns at our dental clinic. Call us to make an appointment today. New patients always welcome.
1) Dental Crowns In One Day. - Really? - Yes, The Same Day!
One of your teeth might need a dental crown to repair any damage. Dental crowns are tooth-shaped covers that can disguise a blemished tooth. A dental crown is often applied to fill in a cavity, for broken or worn-down tooth, or when a tooth has cracked and requires more support. A crown may also be applied as an extra barrier for a dental bridge.
Dental crowns are made from different materials including:
Metal
Resin
Ceramic
Porcelain
Zirconia
or a material that's a mixture of porcelain and metal that's often referred to as porcelain-fused-to-metal.
Today, a popular choice is the CEREC crown. This type of crown is usually made of strong ceramics and is designed, created, and installed using computer-assisted technology. What does CEREC stand for? The abbreviation stands for Chairside Economical Restoration of Esthetic Ceramics. How does it work? A same-day dental crown procedure, will get you the crownthe same day! You can go home within the course of a single afternoon. (Now available at SkyPointe Dental!)
2) Dental Crowns That Look Like Real And Feel Like Real
Our CEREC® solution from Dentsply Sirona provides technological precision, superior design and excellent performance.

During your dental crown visit, we make digital impressions with CEREC Primescan, then we produce a precise, smooth tooth with our CEREC Primemill milling unit, all in one day! Most importantly, your dental crown will look and feel like real teeth! Beautifully shaped, and always the right fit. Find the next level of patient care at SkyPointe Dental – it's all here!
3) We Keep Your Dental Crowns As Affordable As Can Be.
As much as 40% of all Canadians have lost or damaged their natural teeth and our team is here to help. At SkyPointe Dental we provide an affordable range of dental crowns to make your smile better. Looking for cheap dental crowns? Our dental crowns are often more affordable than those by most dentists, but we don't compromise on quality or craftsmanship. The truth is: Cheap dental crowns will not provide you with the necessary quality to guarantee proper dental care.
As with any dental procedure, the costs for dental crown treatment can vary based on:
procedures covered by your dental insurance
your dentist's experience level
region of the country in which you live

Some dental insurance plans may cover the cost of a crown, while others may only pay for part of the cost. The result could depend on whether your dental insurance plan will classify the crown as medically necessary or for aesthetic purposes.

We always work one-on-one to make sure every patient feels confident throughout every step of dental crown (Calgary NE) treatment. That way, we can ensure you have beautiful and long-lasting results that stay fixed in place, with affordable pricing. Make a dental crown appointment at SkyPointe Dental Clinic Calgary NE.
A Dental Crown Doesn't Have to Cost You An Arm And A Leg
Rather than wait for as long as two weeks for your new crown, you can get a CEREC crown at our dental office, and nobody would know that your tooth is hiding a crown. A CEREC crown tends to be more sturdy and resists abrasion, making them more likely to last. Additionally, this type of crown is metal-free and looks more natural than most other crown types.

Choose a reliable restoration of your tooth with a crown installed using our CEREC system. Yes, SAME DAY DENTAL CROWNS! Now that's convenient. Available at SkyPointe Dental.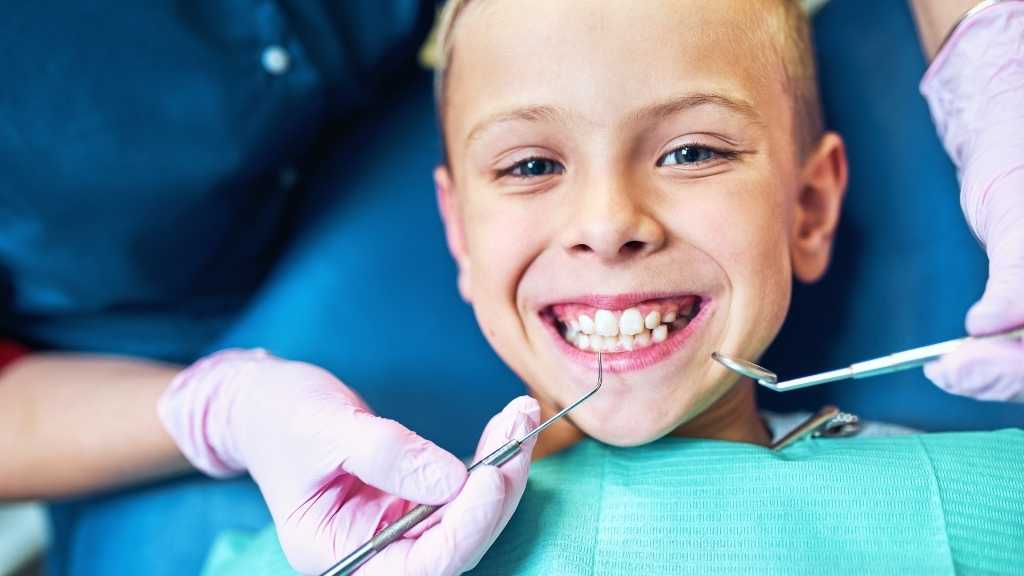 What happens if we don't take our kids to the dentist?
Looking for a Kids Dentist visit Skypointe Dental Calgary NE? It could save you money in the long run.
Did you know that dental issues can start in your children as early as birth? Prevention begins at the dentist's office with regular visits, especially if you have a child with teeth coming in.
What happens if we don't take our kids to the dentist?
If left unchecked, tooth decay will lead to pain and discomfort, not to mention a need for costly procedures that may very well be preventable. If you're interested in saving money—and avoiding a lot of pain—then it pays to familiarize yourself with common symptoms of cavities so you can get your child to see their kids dentist at Skypointe Dental Calgary NE regularly.
While baby teeth are important (in fact, they help determine where your child's adult teeth will grow), it's usually preferable to have them removed rather than letting them become infected. After all, infection of baby teeth is uncommon but when it does happen it can lead to serious issues like an increased risk of heart problems down the road. And while some dental insurance plans cover children's preventive care, others don't; you might even find that your own plan doesn't offer much coverage for young patients.
The takeaway? To save time and money on regular visits to Skypointe Dental Calgary NE, bring your children in as soon as possible after their first tooth appears. Regular checkups from age one onward are vital because by then parents can identify whether or not there's been any damage caused by feeding habits or speech impediments.
Children who begin seeing a pediatric dentist around age one will likely have fewer cavities and experience less severe cases of tooth decay later in life. Early treatment also means lower costs: Pediatric dentists are more likely to use non-invasive techniques such as fluoride treatments instead of more expensive surgical options.
That said, if you're looking for ways to cut back on expenses without sacrificing quality health care for your family, then investing in regular trips to Skypointe Dental Calgary NE should be at the top of your list.
How often should we take our kids to the dentist?
Scheduling regular dentist visits for your kids will SAVE you money in the long run. Have a conversation with your kids' pediatrician about how often their first teeth should be checked. That said, some kids may only need to go once or twice while other children will require regular visits before they hit kindergarten.
Be sure to follow your pediatrician's advice and take advantage of free dental care services like fluoride varnish applications during each visit. And when it comes time for that all-important visit, let us know!
We'll work hard to help create a fun and comfortable environment so both you and your child feel right at home at Skypointe Dental Calgary NE.
What age do children start going to a kids dentist?
It depends on your child's unique dental health. Normally, kids should start going to see a dentist when their first teeth come in—that's when they should start learning how to take care of them! And since kids don't know how important it is to brush and floss their teeth, we often need help from a dentist with good kid-teeth cleaning tips.
For children who are ready for some extra oral care (and maybe even orthodontics) between ages six and nine, you might consider visiting our family dentist for kids in Calgary. One tip: Brush your kids' teeth twice daily, because that'll help save you money down the road. And set a good example by brushing your own teeth before kissing them goodnight every night.
Where can we take them?
First and foremost, kids dentist visits should be fun! If you do your homework and find a dentist that is focused on providing great experiences for kids, both at their clinic and in general (i.e. hosting kid-friendly events), then you are off to a good start.
Beyond entertainment value, though, there are other factors to consider when deciding where to take your family: Are they partnered with a local clinic that handles after-hours emergencies? Are they close enough that you can easily make regular visits? Do they provide convenient payment options (including online bill payments)? What emergency after-hours care services do they offer? Is there easy parking available?
Skypointe Dental Calgary NE offers child friendly dental services and checks all the boxes for care, quality and service. Give us a call today! We'd love to meet your little ones!
How much does a kids dentist visit cost ?
Skypointe Dental is an affordable kids dentist. Compared to general dentists, pediatric dentists usually offer lower pricing for services on your child. While it's not exactly a cost-saving measure, you might be able to recoup your investment by visiting a children's dentist instead of visiting a general dentist when you have your own dental issues.
Many kids have dental coverage through their parent's insurance policy, so make sure you know what benefits are available before booking an appointment with a family friendly dentist in Calgary NE. If that's not an option for you or your family and paying out of pocket will make things difficult financially, look into applying for financial assistance programs offered by Skypointe Dental Calgary NE to families in Calgary.
There are other options if you can't afford kids dentist service. A great place to start looking is Kids Emergency Room, where you can find free or low-cost resources such as camps, support groups and community clinics geared towards helping parents who need help raising their kids but don't have access to regular medical care due to income constraints.
They also provide some helpful advice on how to get discounts on your kids' dental care and which health plans may cover costs associated with dental emergencies in Canada.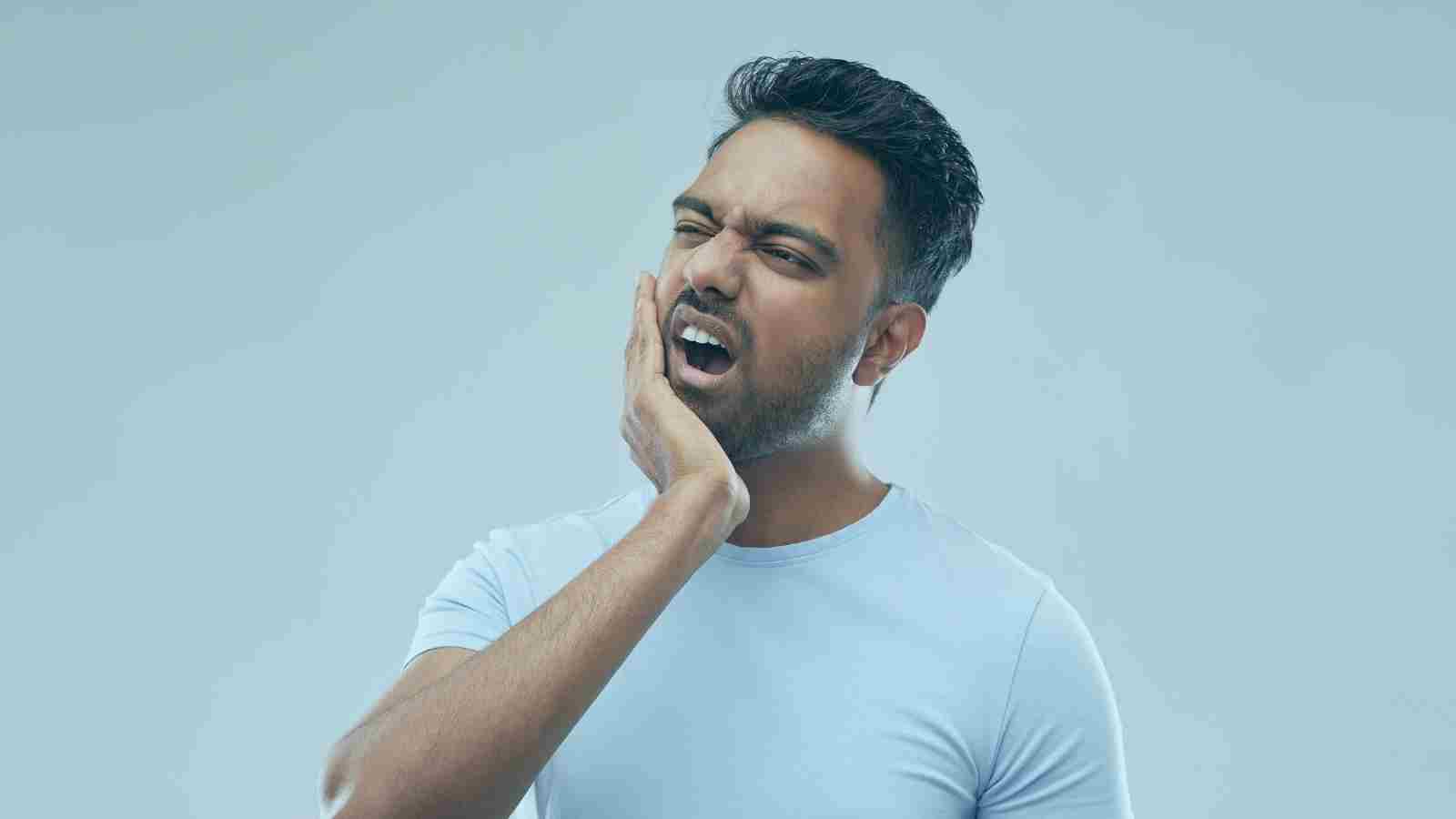 Jaw pain is caused by a variety of factors, including clenching and grinding, tooth infection, or trauma. It could also be a sign of cavities, abscess, gum disease, or even problems with the muscles or nerves of the jaws and face. Jaw pain is often diagnosed as temporomandibular joint disorder (TMD).
At Skypointe Dental, we use an evidence-based approach to non-surgical jaw pain treatment to improve the harmony and function of your jaw. Once an evaluation confirms a diagnosis of TMJ dentist, Dr. Jay Patel, will determine the proper course of treatment.
Some of the most common procedures involve medication, pain relievers, bite guards, physical therapy, or Botox injections.
What is TMJ disorder?
TMJ (temporomandibular joint) disorders are connected problems related to your complex jaw joint with how the jaw and muscles move. This disorder may develop from clenching or grinding your teeth, tightening your jaw muscles and stressing your TM joint, or from a damaged jaw joint due to injury or disease. Whatever the cause, it can show up as a misaligned bite, pain, clicking or grating noises when you open your mouth, or even trouble opening your mouth wide.
The pain of TMJ dysfunction may be sharp and searing, or it may be dull and constant. Gladly, these problems are more easily diagnosed and treated than in the past.
Symptoms of TMJ disorder to look out for
Early detection and treatment are essential as some types of TMJ problems can lead to more severe conditions.
Symptoms may include any of the following:
Ringing in the ears
Dizziness
Ear pain
Sore jaw muscles
Locking of the jaw
Temple/cheek pain which occurs when you talk, chew, swallow or yawn
Jaw popping/clicking when the jaws are open wide
Difficulty in opening the mouth fully
Frequent head/neck aches with muscle spasms
Vision problems
What can I do until my jaw pain treatment?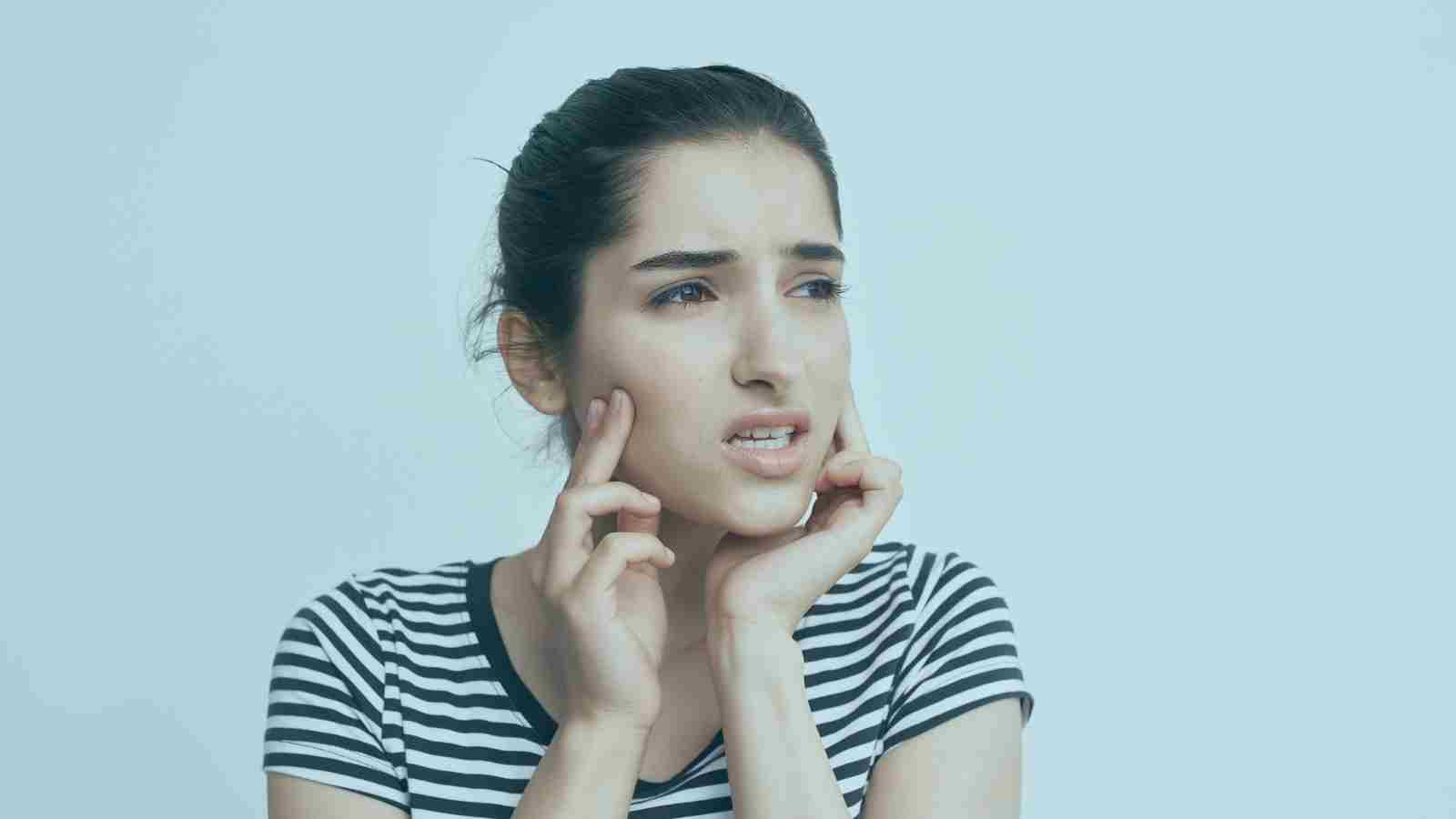 You can do your part to help relax and stretch the muscles with mouth exercises. The symptoms can also be eased by making changes in your life, such as:
Rest the muscles and joints by eating soft foods
Do not chew gum
Avoid clenching or tensing
Relax muscles with moist heat or ice
Develop relaxation skills to target the TMJ muscles specifically
TMJ treatment in Calgary NW
If you think you have TMJ, please contact Dr. Jay Patel at Skypointe Dental. Our treatments harness the latest technology in dentistry to ensure comfort, effectiveness, and success. It's time to get help.
Give us a call to schedule your appointment today. We will take care of your TMJ symptoms and elevate your overall wellness.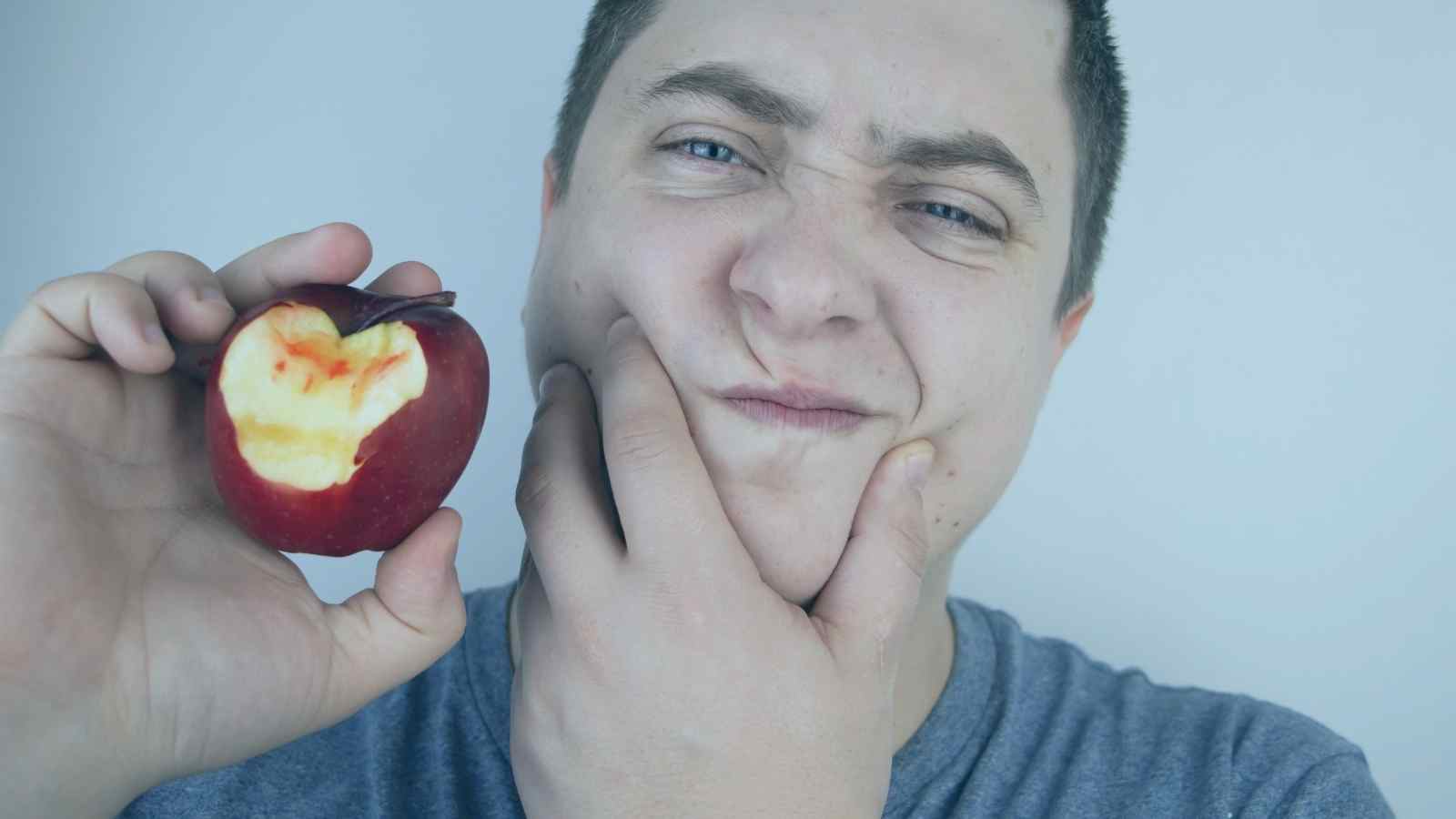 Causes of bleeding and swollen gums
The number one cause of bleeding, inflamed gums is gum disease (also known as periodontal disease). There are multiple stages to gum disease and the initial stage, gingivitis, can be prevented with regular brushing and flossing. Other causes can be due to brushing or flossing too hard, being vitamin C deficient, smoking, or even hormonal changes.
Signs of gum disease:
Swollen inflamed gums
Bleeding gums with flossing or brushing
Receding gums
Constant bad breath
Sensitivity to hot or cold drinks
Loose, shifting teeth
How to prevent bleeding gums
Keep a good oral hygiene habit of regular brushing, flossing, and rinsing with an antibacterial mouthwash.
To enhance your oral health you can:
Increase your dental hygiene routine to after every meal
Use a soft-bristled toothbrush
Rinse and swish with saltwater
Get enough vitamin C
Drink more water to help wash away food and bacteria
Have regular dental cleanings and check-ups
Give Skypointe Dental a call and schedule your appointment with Dr. Jay Patel today. We will evaluate your mouth for signs of sensitivity and gum disease whenever you are in for a check-up or cleaning. Together, we will preserve your oral health!
How can I check for signs of dental disease at home?
Only a health professional can diagnose a disease. But there are many alert signs that you should take as a reminder to schedule a dentist appointment as soon as possible.
These include:
Bad breath
Swollen, red, or bleeding gums
Loose gums, or pus coming out of gums
Changes in the amount of saliva you produce
Pain, especially when eating
Tooth sensitivity
What should healthy teeth and gums feel like?
For a healthy tooth, chewing should't feel painful. Nor should your teeth feel sensitive to at extreme temperatures.
When your tooth is cracked, a sharp and momentary pain results from the pressure of your bite. A cracked or fractured tooth can also feel sensitive to temperature extremes.
Healthy gums should be pink, firm, and smooth. Your gums should not bleed when you brush. Healthy gums should also be scalloped in appearance and should hold tight to each tooth. If caught early enough, you can avoid periodontal (gum) disease.
How do I get rid of bad breath?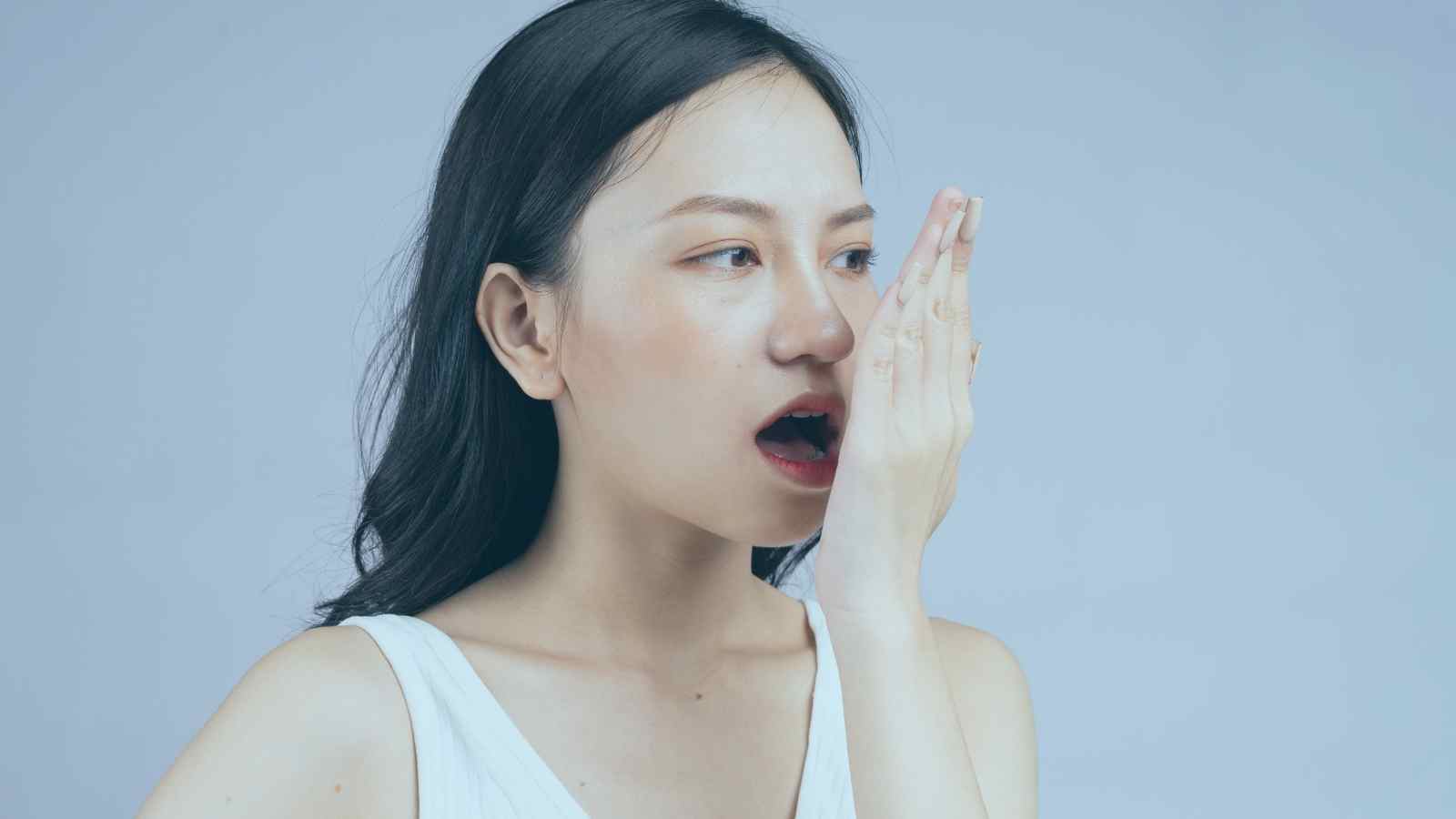 Do you find yourself covering your mouth or keeping your distance from others? Everyone experiences bad breath (halitosis) from time to time; it is a common problem! The cause could be beyond your oral hygiene habits.
Some products, like mouth rinses, gum, and mints, are advertised to eliminate bad breath. As helpful as they are, those types of solutions generally only temporarily cover up the problem and don't address the cause.
The most popular and immediate method is to brush and floss thoroughly after meals to prevent mouth odour. Regularly seeing a dentist twice a year is proven to help eliminate many of the more serious causes of bad breath.
What causes bad breath?
Generally, the trigger behind bad breath is due to bacteria in the mouth. As bacteria in your mouth break down those food particles, it releases that lovely bad breath come morning time.
Other possible reasons behind bad breath:
Poor oral hygiene
Sinus infections
Tonsil stones (tonsilloliths)
Food stuck in a filling or graft
Chronic dry mouth
Gingivitis or gum disease
Smoking, Cannabis and chewing tobacco users
High blood sugar and poorly managed or undiagnosed diabetes
An abscessed tooth, gum disease, tooth decay and other oral infections
Reflux or GERD (Gastroesophageal reflux disease)
Ketosis, often seen among people who are crash dieting or fasting
Medications or a recent course of systemic antibiotics
Tips to keep your breath smelling fresh
Brush and floss your teeth after meals
Brush your tongue twice daily
Add a water flosser to your oral hygiene routine
Use a neutral pH mouth rinse twice daily
Drink plenty of water each day (8 glasses minimum) and eat a healthy well-balanced diet
Reduce alcohol and caffeine intake
Have a dental check-up and cleaning every six months
At Skypointe Dental, we deeply understand our patients and families that come through our doors. There are many reasons for bad breath, and there is no need to feel shame for the condition of your teeth or mouth. We will address your concerns and plan the best-personalized line of action to get rid of bad breath.
Dr. Jay Patel, will walk you through the relaxed process to excellent oral health. Contact us today and make an appointment,
What can I do to treat bad breath?
Your best shot is with a stricter dental hygiene routine. In addition to brushing your teeth after every meal and flossing every day, a good dental care routine should involve a professional cleaning every 3-6 months.
This can keep plaque at minimal levels and slow down bacterial growths inside your mouth, preventing bad breath.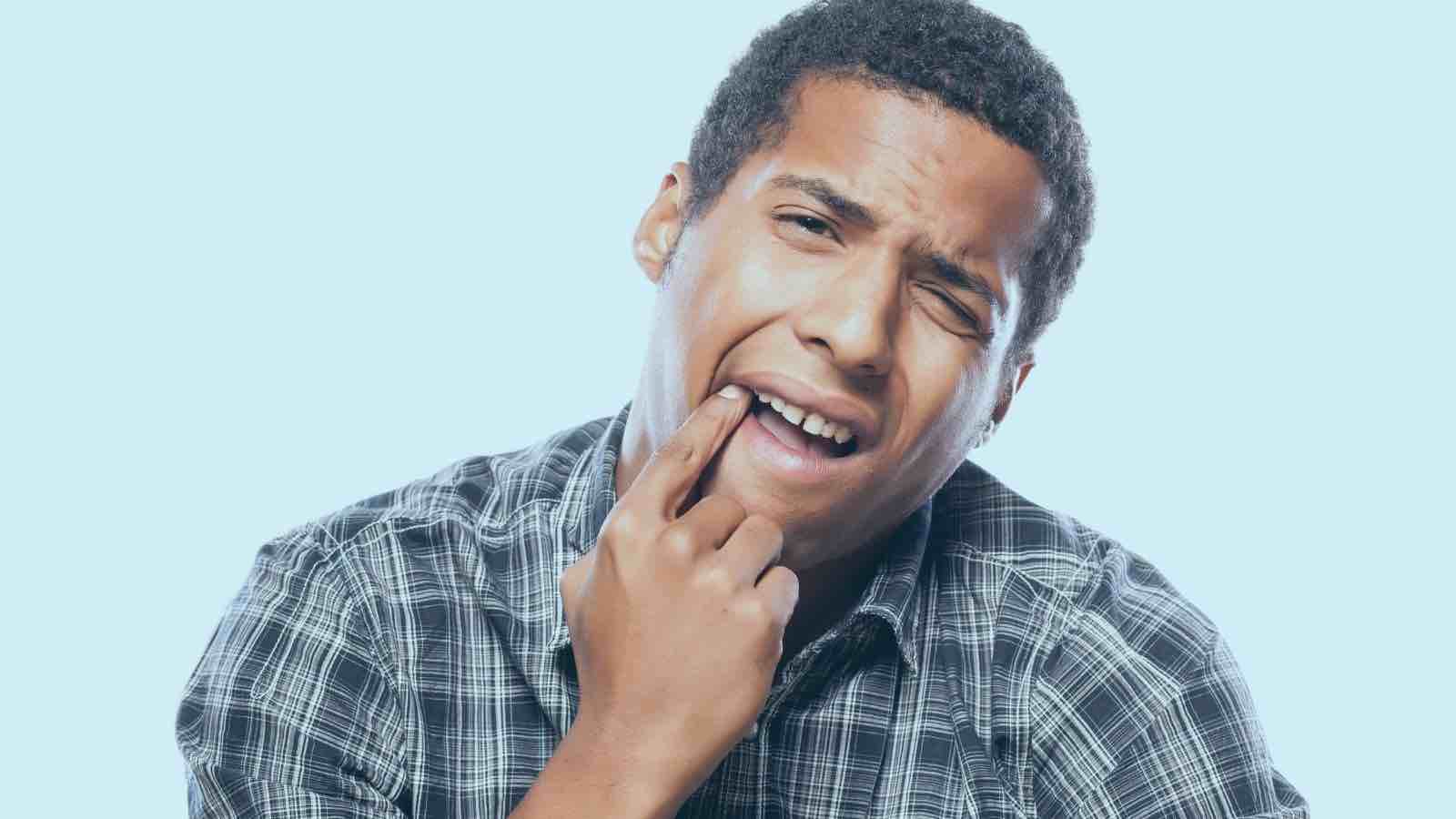 If you are an older teen or a young adult, and you suspect that your wisdom teeth need to be removed, you may think it will be a painful and expensive ordeal. The good news is that it isn't either of those.
Some people keep their wisdom teeth but the vast majority of us need to have wisdom teeth extracted. How do you find the right dentist to remove your wisdom teeth in Calgary NE?
Why do wisdom teeth need to be removed?
Wisdom teeth usually start to come in somewhere between the ages of 17 and 23. They are actually third molars, and they need to be removed if they are impacted, which means they are trapped under the gum line.
Often they are at an angle where they are pressing into the second molars causing pain and possibly damaging those teeth. They can become infected, cause tooth decay or cysts, and cause you a lot of pain if left in the jaw.
Dentists recommend removal as there is simply not enough room for the wisdom teeth and they can develop problems and become more difficult to remove later in life.
How long does it take to recover from wisdom tooth removal?
Wisdom teeth can be removed by an oral surgeon or a dentist, with general or local anesthesia. All four teeth can be removed usually in an hour, and the doctor provides pain killers and instructions for caring for the wounds as they heal.
Pain medication may be required for several days, and the wounds normally have healed over in ten days to two weeks. During that time, you will need to eat soft foods, soup, and avoid brushing the wounds when you are brushing your teeth daily.
What are the side effects of removing wisdom teeth?
When the anesthesia wears off, you will experience some pain and discomfort. The sockets are packed with gauze as there be some bleeding that will continue until blood clots form within 24 hours.
Some patients experience nausea or dizziness from the anesthesia which is why it is important to have someone with you to drive you home.
Bruising on the sides of your face can occur and icing helps to keep the pain from swelling and bruising down. To avoid the risk of infection, you should avoid alcohol, cigarettes, vaping, and mouthwash. Instead, rinse your mouth with salt water.BOOK NOW
How can Skypointe dental help?
Dr. Darwish at SkyPointe Dental has had a lot of experience removing wisdom teeth and ensuring that his patients are comfortable during the process.
In fact, at SkyPointe Dental, we are all about making everyone feel comfortable and welcome because we believe that families, friends, and neighbours, come first!
Our multi-cultural team can provide services in Hindi, Punjabi, and Arabic.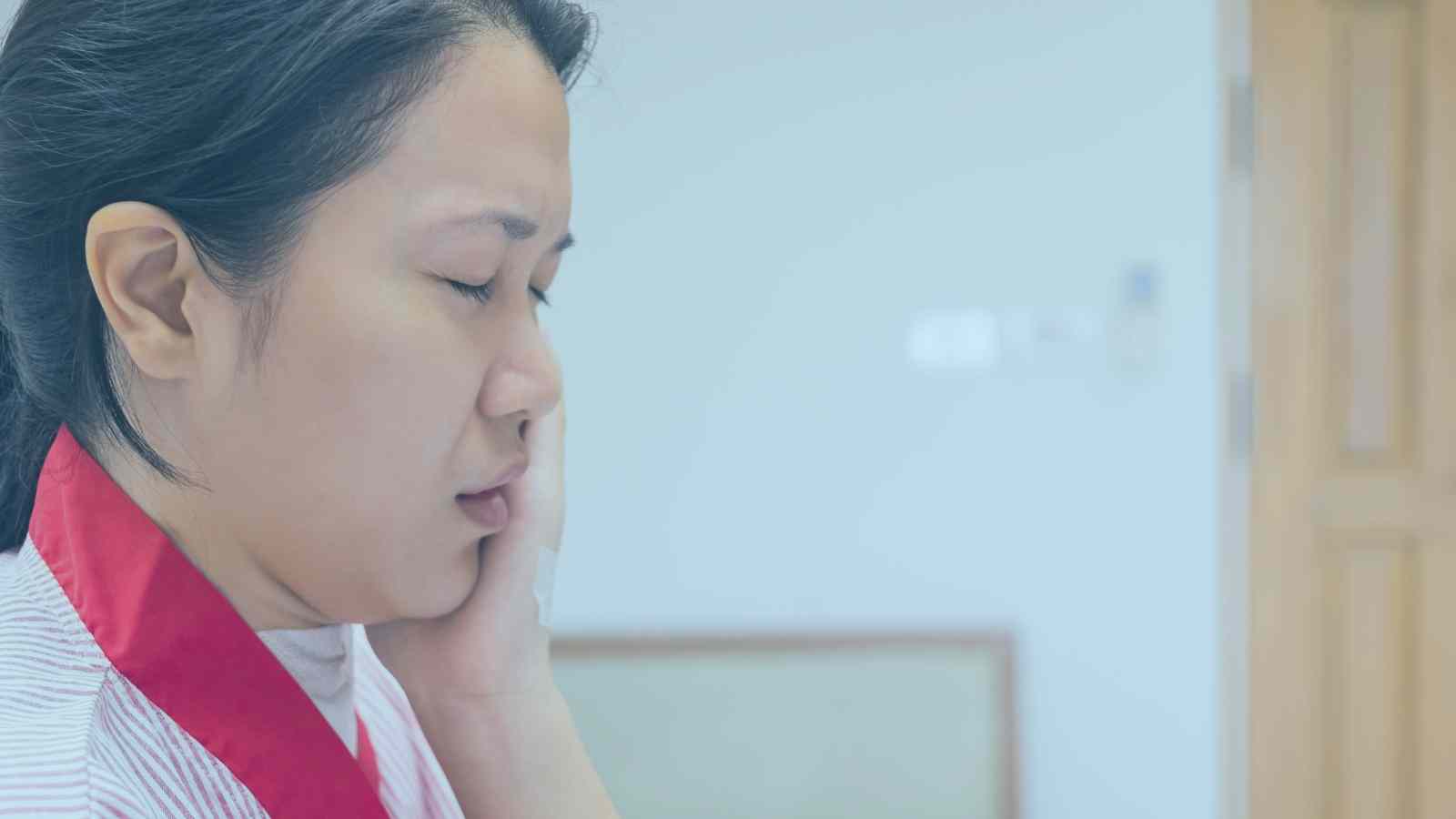 A severe toothache is the first warning sign that you might need a root canal. An alternative to a root canal is for the dentist to extract the tooth, but this is not ideal.
Whenever possible, it is best to preserve your tooth as an extraction will lead to a bridge or an implant which are more involved and expensive procedures. But how do you know which procedure you need?
What is a root canal?
A root canal is an endodontic treatment meaning it is inside the tooth, and it is done to preserve a dying tooth. A dentist determines that your tooth has infected pulp which contains the blood vessels and nerves of your tooth.
The dentist will clean out, fill, and seal the single or multiple canals of your tooth. A root canal is followed by a crown or other restoration to protect your tooth.
How do I know I need a root canal?
The main sign that you might need a root canal is severe pain. Some people experience it as spontaneous pain that hits you like a wave which indicates you have an infected or dead tooth which might require a root canal. The pain often worsens at night when you are laying down, You might notice a greater sensitivity in that tooth to hot and cold that lingers long after you have had the food or drink.
Tiny pimple-like bumps might appear on your gums which is another sign you need a root canal. If your gums are swollen or darkening in colour, this indicates that there is infection, the tooth is dying and that the gums may be starting to decay as well.
Finally, if you have a tooth that has been cracked or chipped, the pulp of the tooth can become inflamed and infected which will require a root canal.
Why is it urgent to get a root canal done?
Root canals are critical to preventing the spread of infection to your gums, as well as an abscess tooth which causes damage to the jawbone.
If you have any of the pain and other symptoms of a root canal, you need to see your dentist immediately to preserve the tooth, your gums, your jawbone, and to relieve and eliminate the source of the severe pain.
Where can I get a root canal in Calgary NE?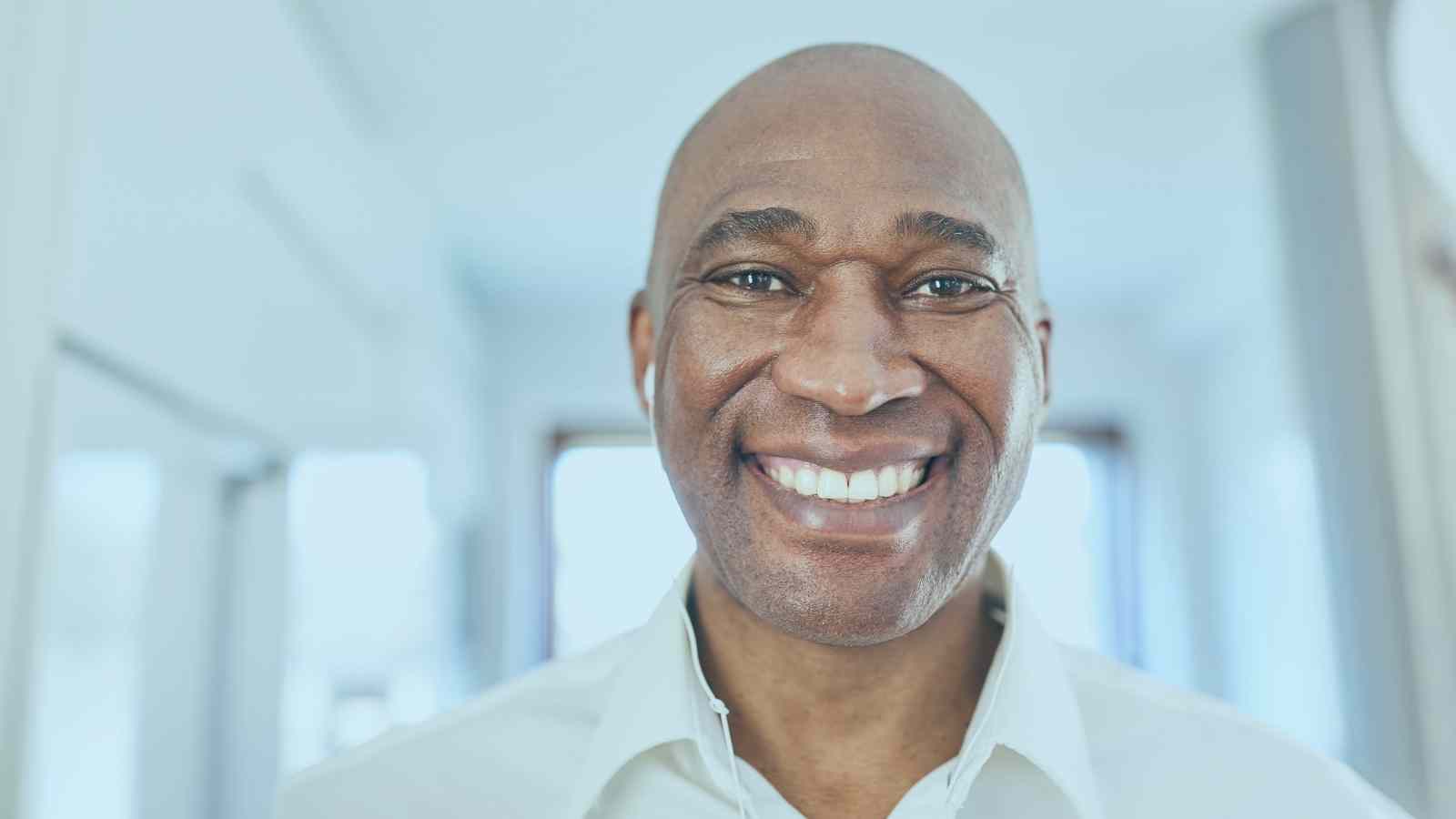 At SkyPointe Dental, Dr. Ahmed Darwish has treated many patients who required a root canal. Our clinic has 3D imaging which is used for root canals, and it ensures a safe and comfortable procedure. Dr. Darwish removes the infected pulp, cleans the canals, disinfects, and seals the tooth.
A root canal treatment may require more than one visit to the dentist if you require a crown over the root canal. Dr. Darwish's goal is to preserve the tooth and provide you with a comfortable and safe return to pain free oral health.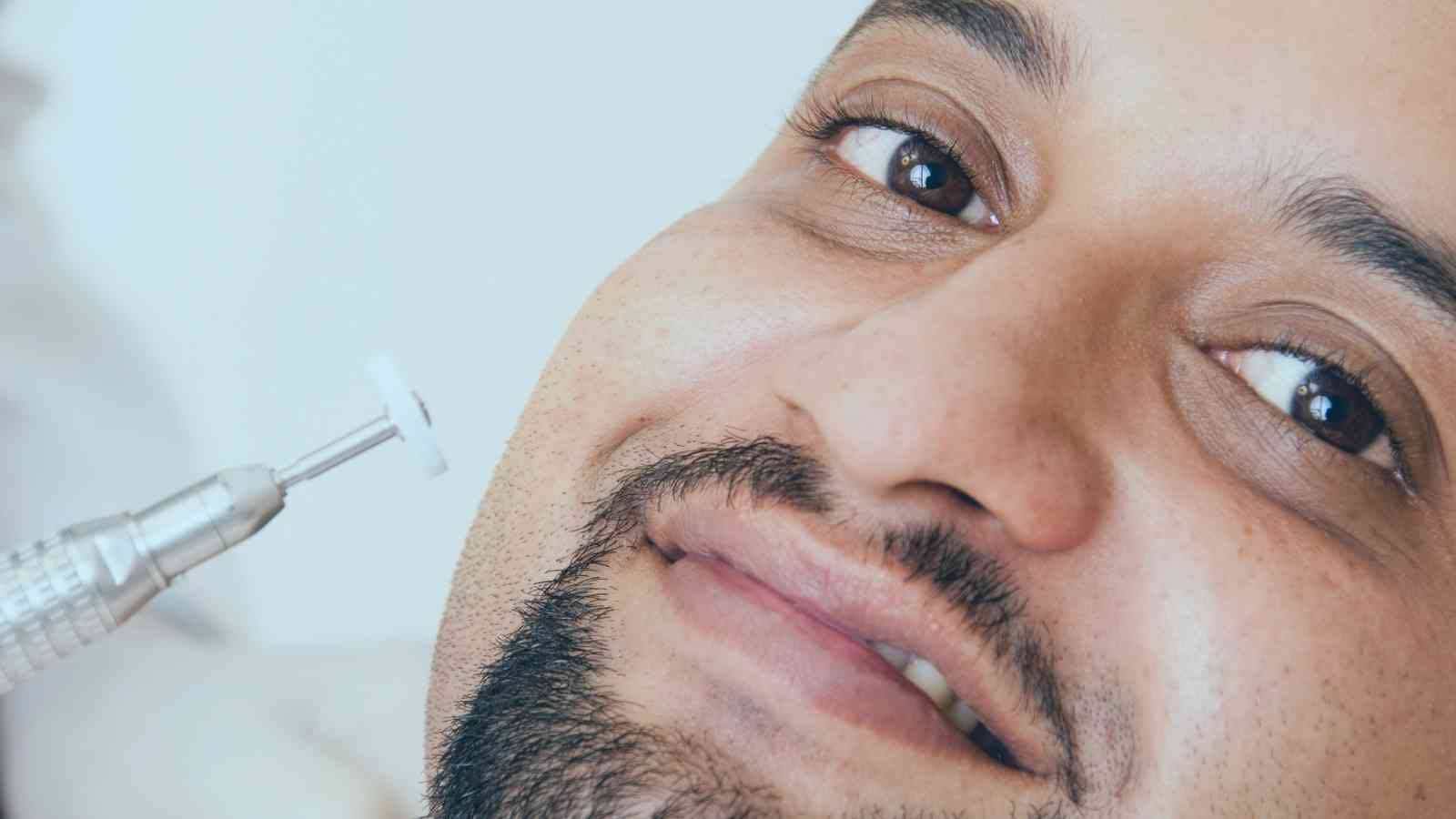 Tooth decay can crop up in your family despite your best efforts. Allow us to help your teeth, mouth, and gums stay healthy by treating your cavities with mercury-free fillings.
Mercury-free and BPA-free fillings
With regular dental checkups, we will catch cavities before they become significant issues. White fillings ensure that after removing the decay or staining, the filling is polished to look and feel natural. It's almost impossible to see that the tooth had to be restored!
Our team uses white fillings Calgary NE routinely to treat dental decay, broken teeth, misshapen teeth, and to replace old silver fillings. Your teeth will be kept looking natural and healthy. Our focus on the connection between your oral health and overall wellness means that you and your family will be the center of our attention when you visit.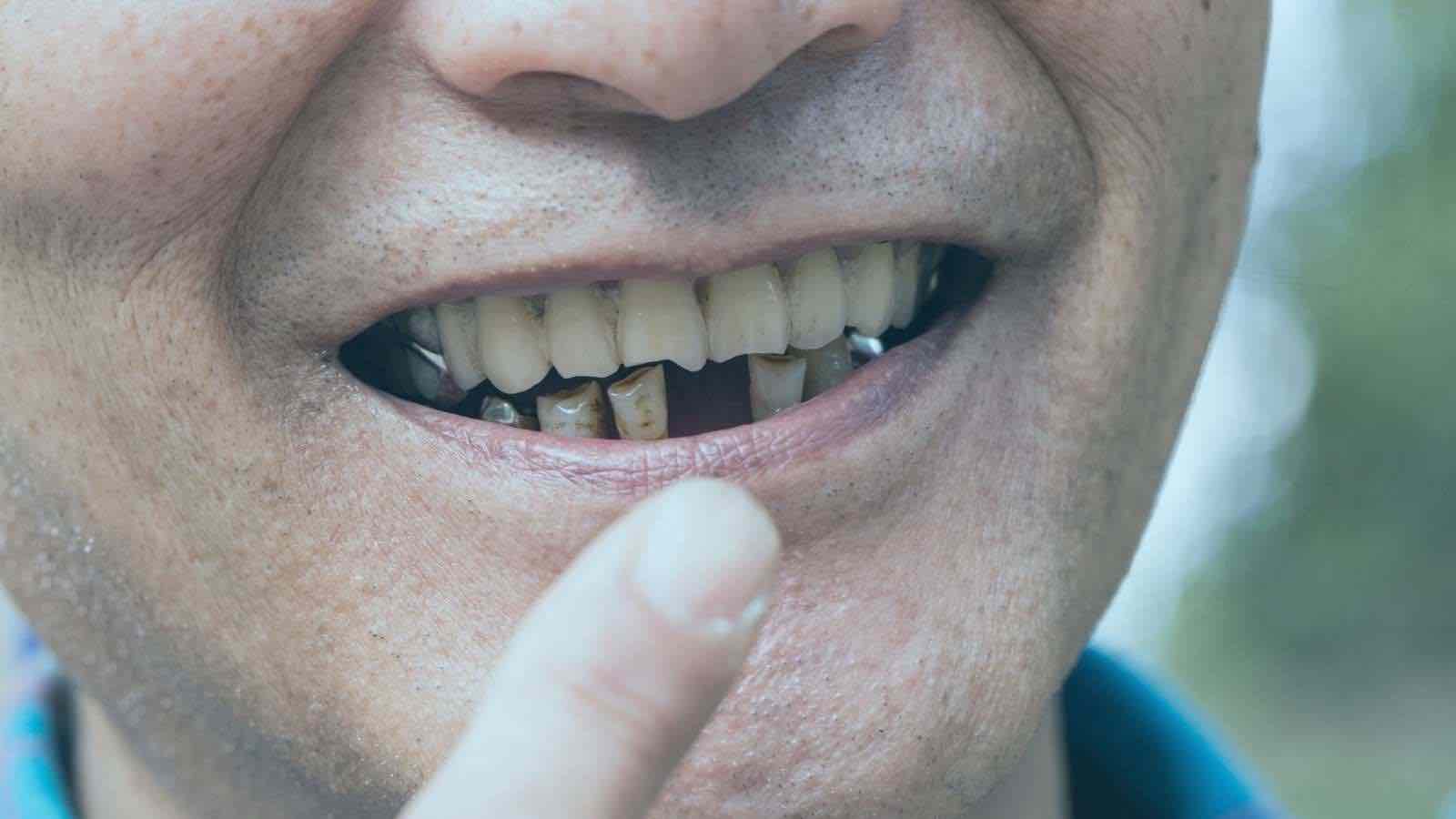 Dental crowns bridges Calgary NE allow missing or damaged teeth to look and act normal again.

Test Drive Your Smile with Digital Smile Design
With Digital Smile Design, you can see a real-life mockup of your smile before any missing teeth restorations are done.
The best part? You will actually wear your smile.
DSD allows us to plan your new smile WITH you
More predictable, consistent results
A comprehensive view of your teeth, gums, mouth, and facial features
Restore your teeth's natural look and function
Dental Crowns
Dental Crowns can help strengthen a damaged tooth as well as fix its appearance. Because crowns cover the entire tooth, they can fix misshapen or crooked teeth.

Dental Bridges
Dental Bridges"bridge" the gap between two teeth (where teeth may be missing). Bridges can help stop teeth from moving into the empty spaces, preventing a misaligned bite from developing, gum disease, or TMJ (jaw joint) disorders.
Some parents think they don't need to take their child to see a family dentist in Calgary until they have their permanent teeth in. After all, baby teeth are just going to fall out anyway, so why do they need to see a dentist before that happens?
Failing to invest in children's preventative dentistry can lead to painful consequences that your child doesn't need to experience.
What happens if kids don't go to a children's dentist in Calgary early?
The Canadian Dental Association recommends that a child's first dental appointment be within six months of getting their first tooth. Your baby's first tooth will typically erupt around the age of six months.
Why do kids need to see a dentist so soon?
Issues can develop quickly with primary dentition. The enamel layer of baby teeth is thinner than that of permanent teeth. Therefore, decay can quickly spread through the tooth and lead to nerve damage and pain.
In Calgary, where a majority of the population opted out of having fluoride in their water, has seen an influx of teeth decay in children.
Besides the anatomy of primary teeth, another common reason why kids' teeth decay so easily is that they're often put to sleep with bottles containing milk or juice. The sugars in these drinks release an acid that breaks down enamel causing rampant decay called baby bottle syndrome. Please do not do this, to learn more talk to our dentists and the staff at Skypointe Dental.
Other issues can result if not caught early as well, including tooth and jaw misalignment. Crooked teeth might not seem like a big deal and may even seem cute on a little kid. However, an aligned bite distributes bite pressure evenly to all teeth, misaligned teeth can lead to a painful condition such as:
Grinding
Chronic headaches and migraines
Difficulty eating/chewing
Cracks, chips and fractures
All of these issues can impact a child's dental health now, as well as during their adult years.BOOK NOW
Children's preventative dentistry – 5 ways your dentist can help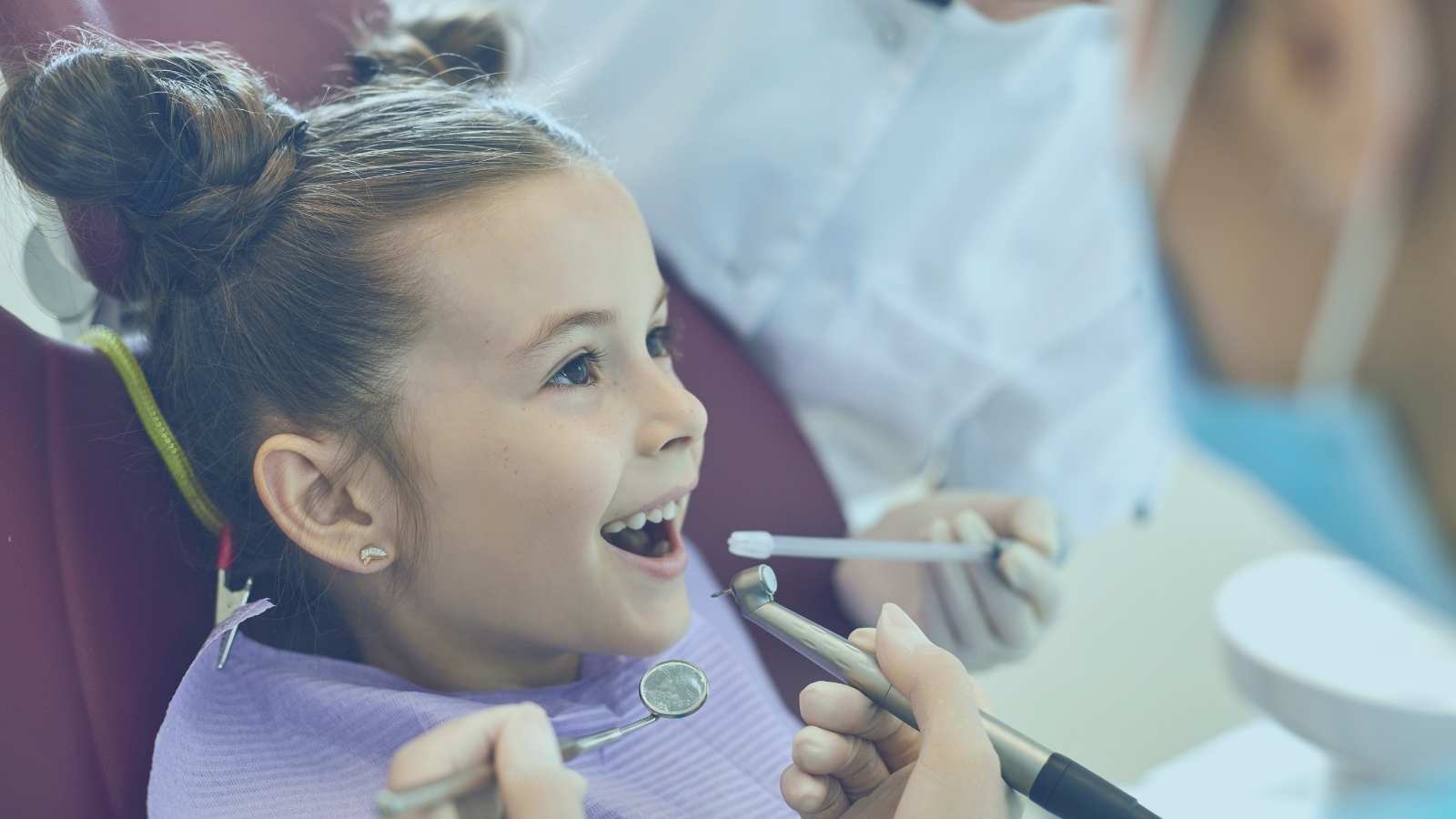 Thankfully, a children's family dentist in NE Calgary at Skypointe Dental can take steps to protect your child's teeth.

1. Dental cleanings
While daily dental home care is vital to your child's health, getting regular dental cleanings are important as well. Once plaque calcifies (tartar/calculus), the only way it can be removed is with professional dental tools. A good cleaning and coronal polish will remove all plaque and tartar.

2. Regular exams
Six-month exams, along with dental x-rays, help us catch decay and gum disease in the early stages. Not only will this prevent painful infections, but it will also make removing decay and filling the teeth so much easier. In fact, in some cases, the decay might be so shallow that anesthetic isn't necessary.

3. Sealants
Kids tend to have deep grooves in their back teeth. When your child eats (particularly sticky, sugary foods), it's difficult to clean these grooves. Food that's left behind will break down and cause decay. Filling the deepest grooves with sealant material can reduce your child's risk of dental decay.

4. Early orthodontic treatment
Sometimes, a child loses a tooth before the adult tooth is ready to come into the mouth. A Calgary family dentist practice like Skypointe Dental can place a space maintainer, an orthodontic device that will prevent adjacent teeth from shifting and filling the space. If this were to happen, there might not be enough room for the permanent teeth to come in.
If your child does have anatomical anomalies, like an overbite, underbite, or crossbite, we can provide orthodontic treatment (or refer to a quality orthodontist) who can correct their bite.

5. Dental hygiene instructions
One of the most important things a child's family dentist can do is provide good oral hygiene instructions. The instructions will help you and your child properly brush and floss, reducing their risk of decay. Home care instructions will also instil in your child the importance of dental home care so they're more likely to care for their teeth as teens and adults.
Dental visits should be fun and comfortable for kids
Skypointe Dental has your child's comfort and safety at the forefront of their mind whenever they meet with pediatric patients. When you visit Skypointe Dental, you'll note the relaxing atmosphere and kind, caring, and compassionate dental team – all of which will ease your mind and that of your child.
In addition to keeping kids calm in the dental chair, the Skypointe Dental team create a fun environment. The more fun your kids have at the dentist, the more they're going to enjoy coming every six months.
The Skypointe Dental team is committed to caring for and educating kids from an early age so they can become adults that make their dental health a priority.
Has it been a while since your little one has seen a family dentist? Contact us today to get scheduled right away.BOOK NOW
What our patients say
Friendly kids dentistry in Calgary NE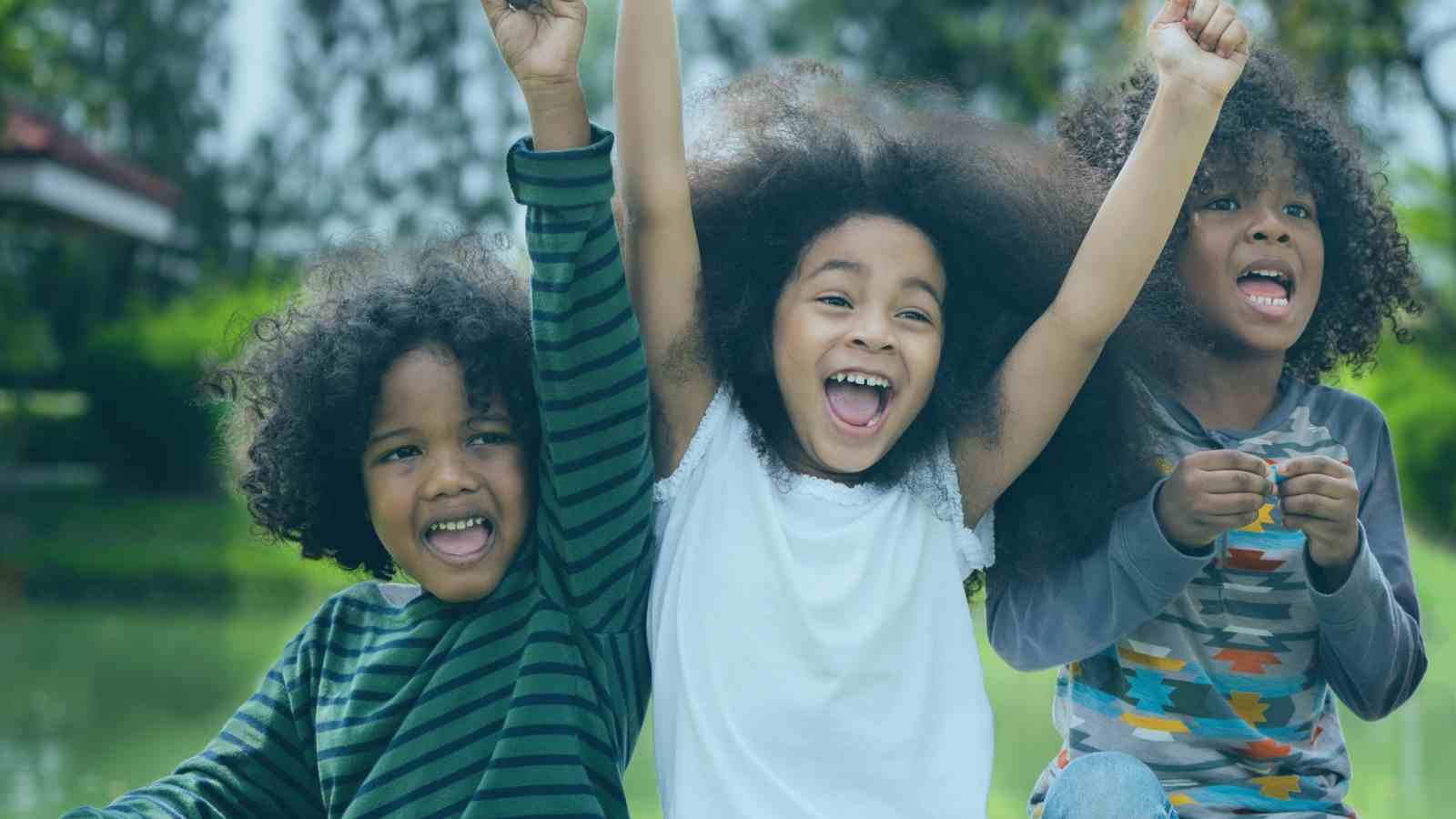 As kids dentists, we provide preventative services, such as regular cleanings, dental work, and treatments that may be needed. We care for their baby teeth as well as permanent teeth.
By starting dental exams as early as their first birthday, prevention and dental care from our Calgary dental practice can help start your child on the path to excellent oral health. It's important to schedule regular appointments for checkups to catch any problems before they become major issues.

Teaching your children great dental care in Calgary
Our kids dentist Calgary NE and the dental team can offer tips and recommendations for flossing, and brushing to prevent plaque and tooth decay between appointments. Thorough examinations and x-rays are done of the teeth at each visit to help take care of any cavities or tooth decay before they become significant issues.
We are trained and passionate to help your children, and you have healthy teeth and a bright smile that impacts everyone!

Discover how we can help your child enjoy dental visits
The entire Skypointe Dental team is passionate about kids dentistry Calgary NE and cares about your child's overall wellbeing. We understand how their oral health plays a role. Helping to provide you with the dental health, care, and education you need for a lifetime of great smiles, fuels our work!
We provide a fun and friendly dental experience in Calgary that can help your child become a lifelong star at oral hygiene.
How to select the right dentist for your kids? It's simple: Check us out!
Are you concerned about finding a kids dentist where you and your family feel welcomed and safe? Perhaps you are worried about the quality of services. Or are you concerned about the cost and you want affordable quality kids dental care in Calgary NE? Call us, visit us, and talk to us. You will find that we put your kids first!

No one should have difficulty finding quality kids dentistry
We understand that choosing the right family dentist for you can be confusing, complex, and cost critical. Here's our track record:
Hundreds of Happy Patients
Latest Dental Technologies Available
100% Certified and Ongoing Education
Doctor of Medicine in Dentistry
Known for friendliness and Comfort
We follow the Alberta Dental Fee Guide
YOU tell us what you're comfortable with, then YOU decide

We believe that kids dentistry should be clear, simple, and affordable
At SkyPointe Dental everyone is welcome here, no matter who you are. Our dental team has years of experience and provides a wide range of kids dentistry treatments using cutting edge dental technology. We have treated hundreds of happy kids and we show that we care about our patients by keeping our services affordable for everyone.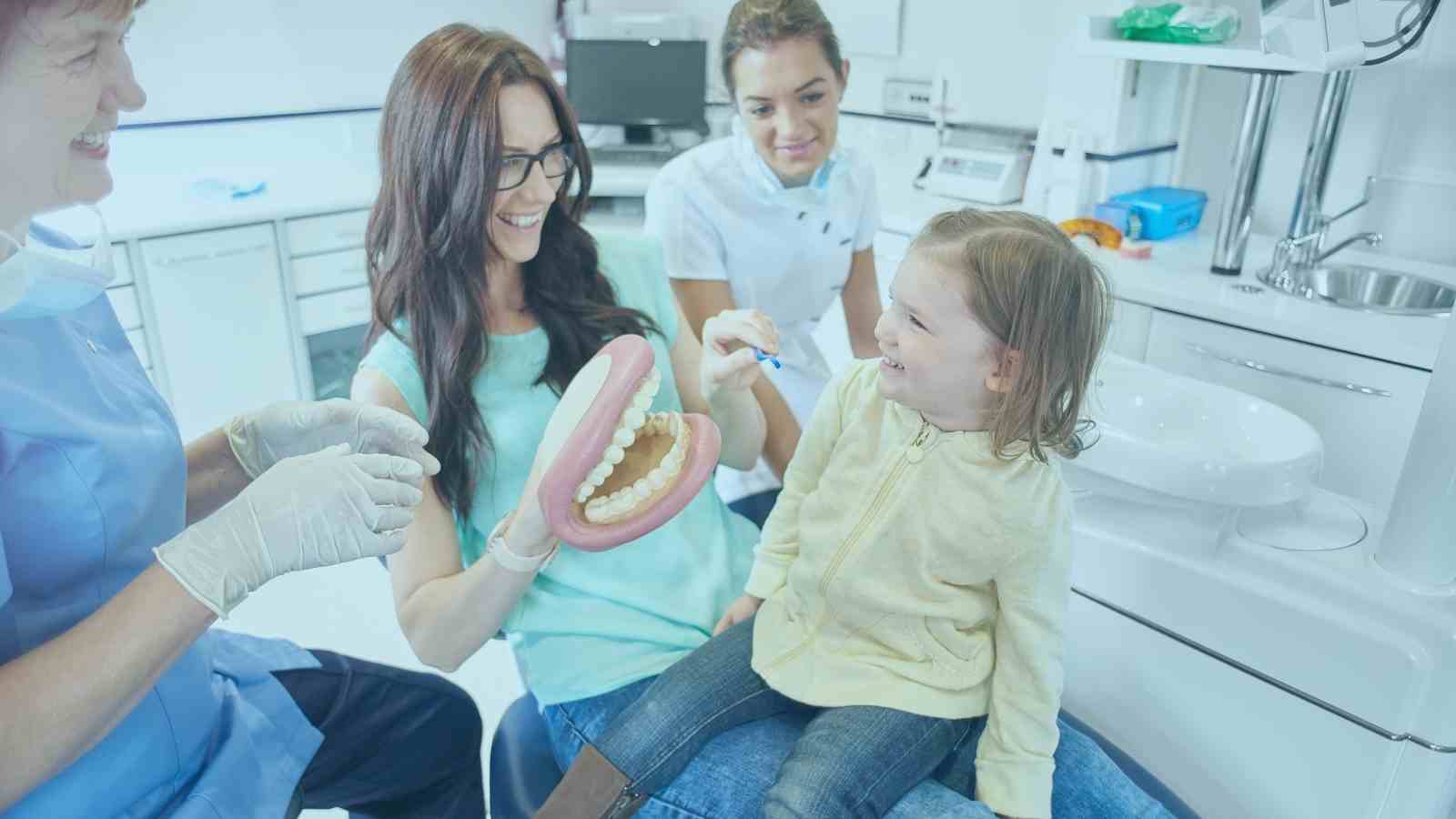 At Skypoint Dental, our dental check up and dental cleanings are perfect for the whole family.
We strive to protect what you have and help prevent what you don't want. Our fun and friendly family dentist offers a full range of dental services.
Dental check up & dental cleanings overview
Bi-yearly dental check up and cleaning will keep your mouth feeling fresh and your smile sparkling. Before cleaning, we do a thorough examination of your teeth. During a cleaning, we remove plaque and tartar build-up found in hard-to-reach areas like below the gum line. Once the build-up is removed, your teeth will be polished.
To better your at-home dental care, we can recommend tooth brushing and flossing practices, and even teach your children the proper way to brush and floss.
Regular cleaning and dental exams allow dentist, Dr. Jay Patel, to spot possible problems before they need major treatment. Checking for cavities, gum disease, and oral health concerns keep your peace of mind.
Every year, we will take digital X-rays of your mouth to examine your oral health better. With an oral cancer screening, we can detect any abnormal tissue growth in your mouth early for preventive care.
Dental Hygiene FAQ's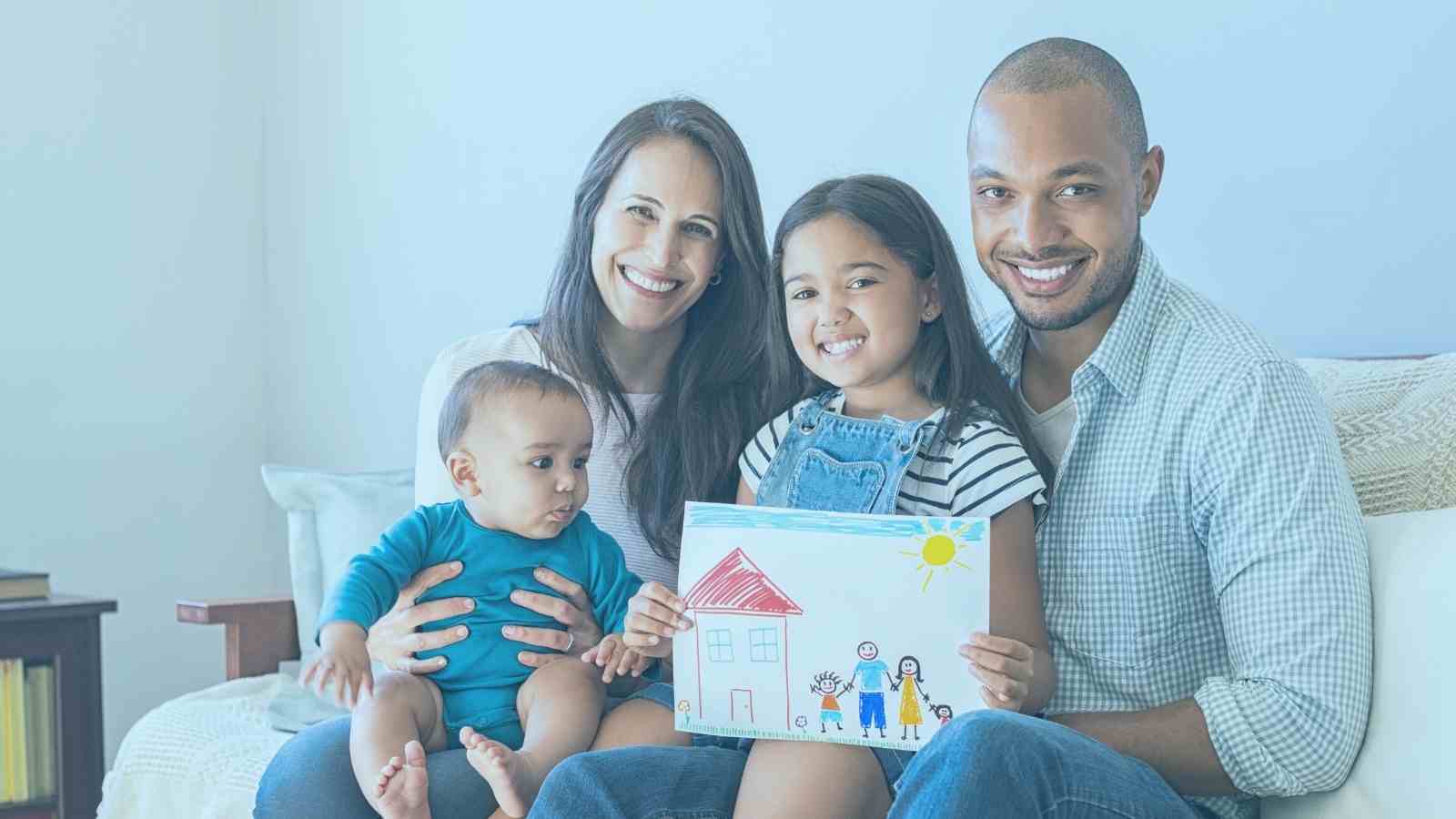 Why is it necessary to see a dentist and hygienist at least every 3 to 6 months?
There are two main reasons why regular checkups are preferred.
#1 – To be proactive.
Nowadays one of the main tendencies in health care is to encourage proactive prevention instead of a "crisis treatment." The idea behind this is to catch any potential conditions or problems while they are still early and not painful.
Being proactive allows you to need invasive, costly forms of treatment. This also diminishes the chance of complications.
#2 – In the case of oral health, there is also specific reason why an in-depth professional cleaning session is needed at least 3 to 6 months. It will get rid of the buildup of plaque which could, later on, precipitate something more serious such as gingivitis or a cavity.
What does a daily oral hygiene plan require?
Your exact oral hygiene routine may vary depending on your specific needs and habits. You should consider your medical history, the shape of your teeth, if you use or have used braces, and your diet. But in almost all cases, it's based on brushing your teeth after every meal and daily flossing.
There are also many healthy habits that are part of dental health. This includes avoiding smoking, tobacco products, and eating refined sugar. Make sure you are eating enough calcium and vitamin C as part of the daily diet.
You have always wanted that perfect smile, and you know there are adult braces that could improve your smile dramatically. But you wonder, how much are braces? Especially the invisible aligners?
Meanwhile, you don't like to smile because of your crooked teeth. You are self-conscious in social settings, and dread family photos when someone says, "Say cheese!" The word "braces" conjures up memories of friends in high school being called "metal mouth." So, have you been putting off the decision to get adult braces because of the cost?
The Scoop on Adult Braces
Adults often require braces to straighten crowded teeth or address spaces between teeth.
Sometimes, braces are necessary to correct an overbite or underbite which is damaging the teeth when they meet. Some people have an open bite which is when the teeth do not align properly when the jaws are closed. All of these issues can be addressed by adult braces.
Dental technology has advanced so that we no longer need to suffer from metal wires which can be painful, and trap food that makes brushing a challenge. There are now several types of invisible aligners that can straighten teeth in less time, without the hassle of metal braces, and do so invisibly. Adults in particular don't want to look like they are wearing braces. SureSmile invisible aligners are customized using 3-D imaging to straighten your teeth. And here is the best part.
Dr. Patel believes beautiful smiles should be affordable and accessible
When Dr. Patel was young, his teeth were all over the place, so he understands what it is like to have a crooked smile. As a certified SureSmile provider, Dr. Patel has helped hundreds of patients get the smile they deserve. He knows that many people need braces to fix functional problems, but even more could benefit from them to straighten their teeth and feel good in their careers and social life.
Because Dr. Patel wants to help, he keeps costs low and works within your budget. SureSmile adult braces are more affordable than you might think.
Here is Dr. Patel's plan: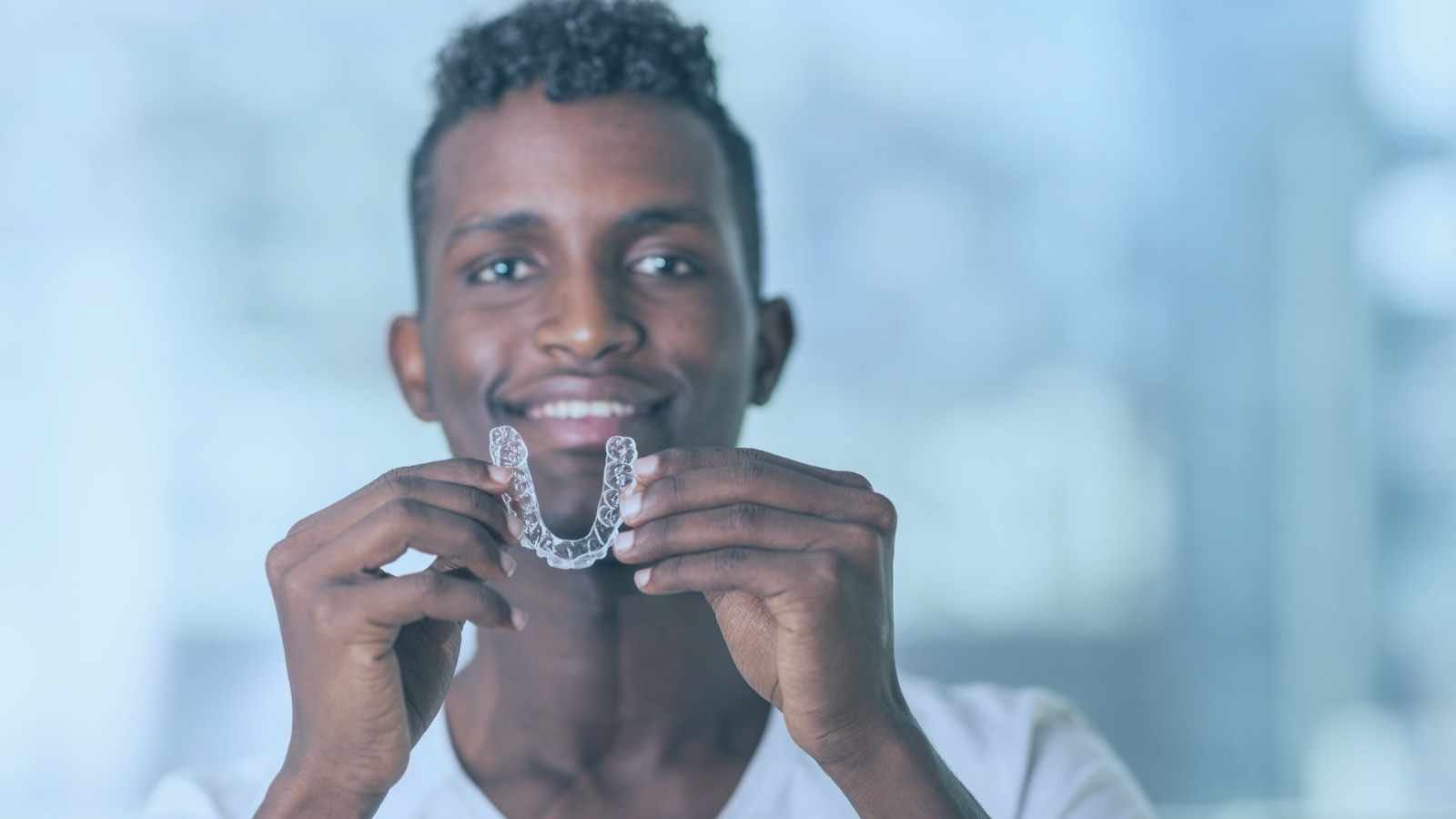 Let's find out if SureSmile invisible braces are right for you.
Get your free consultation with him and go over your options.
Get that great and affordable smile you've always wanted.
Stop walking around with crooked teeth and worrying about the cost of adult braces. Don't worry about frequent appointments that will take up your valuable family or work time. SureSmile invisible aligners are done digitally which provides you with a faster, more predictable timeline. And don't worry about struggling with brushing, flossing, and eating around typical braces.
Let's find an affordable solution for your smile
Achieve the smile you've always wanted! And get that beautiful smile in a timely manner
with minimal appointments. Enjoy not looking like you are wearing braces, brushing, and
flossing with ease and eating that new gastro pub food!
Learn more about SureSmile aligners