You probably don't realize that using your dental insurance benefits before the end of the year can save you hundreds of dollars! While the majority of dental plans run on a calendar year, there are some that run fiscally dependent on different situations. At Skypointe Dental in Calgary NE, we have compiled 5 different reasons why using your benefits before the end of the calendar year will save you time and money.
1. Dental Insurance Maximum
Your dental insurance plan likely has a yearly maximum. This amount is what your dental insurance plan has agreed to pay up to for the year. Most people have an average of $1,000 per year, per person, but this can vary by insurance company. If you have any unused benefits, they do not rollover to the next year, so it is wise to plan ahead before your calendar or fiscal year ends.
2. Dental Insurance Deductible
Most insurance companies requires a deductible to be paid out of pocket to your dentist, before your insurance company will pay for any services. Depending on your plan and the dentist you choose, your deductible can vary in amount, however average deductibles are around $50 per year. When plans roll over to a new year, your deductible will also be reset.
3. Dental Insurance Premiums
You are paying dental premiums each and every month, and you should be taking full advantage of them. If you don't think you require dental treatment, coming in every six months for a dental cleaning at Skypointe Dental in Calgary NE is great for maintaining your oral health and preventing future dental problems.
4. About Your Dental Insurance
We ask that you realize that we do not work for an insurance company. Rather, we work 100% for our amazing patients (like you)! At Skypointe Dental in Calgary NE we feel that insurance is a great benefit for many patients and want you to know we will do everything in our power to ensure you get every benefit allotted in your insurance contact.
Our team members are highly trained to do the best to assist you with your benefits and needs. However, the treatment we recommend and the fees we charge will always be based on your individual needs, not your insurance coverage.
5. Dental Problems Can Worsen
If you still have benefits available before the end of the year, book yourself in for an appointment at Skypointe Dental in Calgary NE. Delaying treatment can mean that you will encounter more expensive and extensive treatment in the future.
Call Skypointe Dental and schedule an appointment now, so that cavities and other minor issues can be treated rather than them turning into larger problems.
Flexible Payment Solutions in Calgary NE
Thousands of Canadians and their families have been put through the wringer over the last few months due to the COVID-19 pandemic and the economic downturn it's caused. While many individuals have adapted to the "new normal" quite well, many are left picking and choosing what they deem is financially essential, especially for their health and well-being.
Unfortunately, many individuals have decided that their dental needs simply aren't a priority, which can lead to a dental emergency. Don't tell yourself you can't afford a dentist! With Skypointe Dental flexible payment solutions, you don't have to wait for emergency dental treatment.
Meet Dr. Patel and Skypointe Dental's Flexible Payment Solutions
If you've recently looked up "affordable dentist near me", then you've likely decided that it's time to stop putting off your dental needs. If you're looking for an affordable dentist with easy payment plans, then Dr. Jay Patel and the Skypointe Dental team is here to help. Times are hard for Canadians everywhere – but that's not slowing down Dr. Patel and his team.
As a family man and practice owner, Dr. Patel understands just how critical your family's dental care is. While money may be tight for many, he wants his patients to know that he is here to help by providing a variety of Skypointe Dental flexible payment solutions based on your treatment and financial needs.
Can't Afford a Dentist? Think Again
Are you always telling yourself that you can't afford a dentist? That simply isn't true, not with the many Skypointe Dental flexible payment solutions available.
If you require dental work but are short on money, Dr. Patel is more than happy to work with you. Once you're ready to address your dental needs, this is the process you'll go through:
Discuss Your Dental Needs
Before any payment plan is discussed, Dr. Patel and his team will sit down and discuss with you any issues or concerns you may have regarding your oral health.
Before discussing treatment options, you'll likely need to have an exam done of your mouth and teeth. This allows the team to really get down to the root of your dental problems. You may also need to have some dental x-rays done to check for any issues below your gum line.
Our Team Will Discuss Your Options
Once your dental team has all the necessary information and has had a chance to physically look in your mouth and/or at any x-rays, they'll be able to start formulating a treatment plan.
They will then sit down with you, talk about any conditions with you at length, and explore how they can address it.
We'll Create a Flexible Payment Plan to Suit Your Needs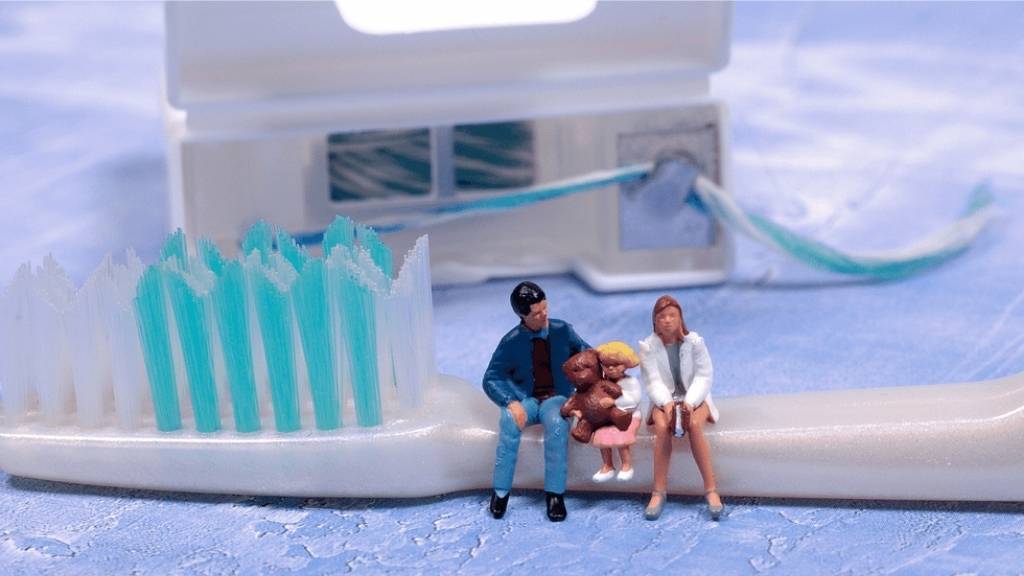 After having a chance to sit down and discuss all your treatment options with either Dr. Patel or the skilled team at Skypointe Dental, it's up to you to decide if you are ready to agree to any procedure. If you are, but money is a concern – we can work with you.
Depending on the work you need, we may be able to break this up into several procedures over time, which would help you break down the overall costs. We can also talk about your current financial situation. Depending on your specific case, we can set up a flexible payment solution that fits you.
If you're comfortable moving forward with the payment plan discussed, then we can move forward with your procedure!
Skypointe Dental – Your Affordable Dentist in Calgary
At Skypointe Dental, flexible payment solutions allow our clients to get the necessary dental work they need in a timely manner.
As a prominent dental practice in Country Hills, we firmly believe that a patient shouldn't have to put off their oral health needs simply because money may be an issue. The longer a patient must wait, the worse their oral health becomes, which can play a significant role in their overall health and their immune system's integrity.
Now is not the time to put your health at further risk.
If you or a loved one need dental work and are experiencing financial difficulty, please reach out to
our team at Skypointe Dental. A flexible payment solution could get you the care you need.
Looking for a Calgary Dentist that Follows a Fee Guide?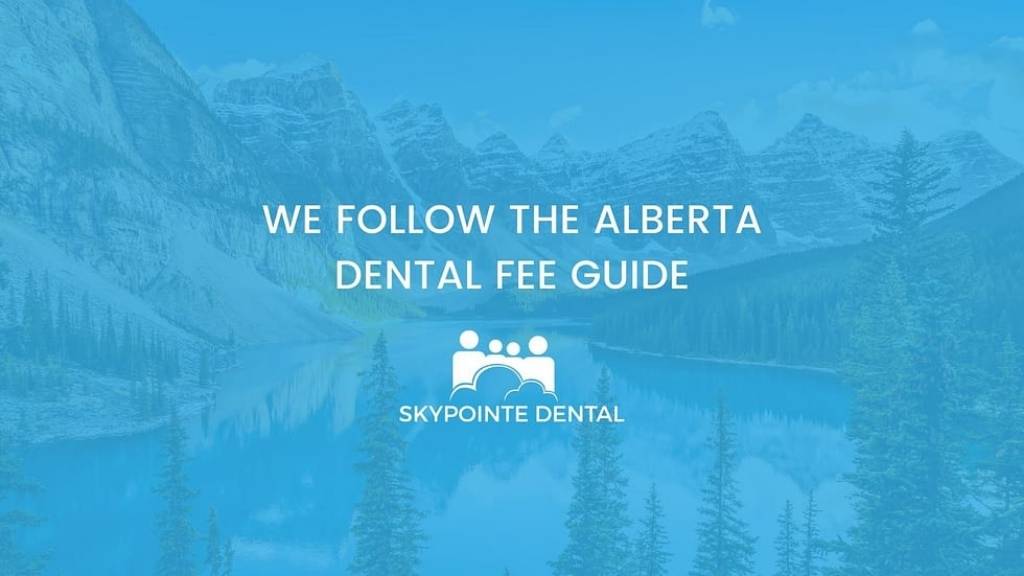 It's no secret that healthcare expenses are just that – expensive.
Unfortunately, residents of Alberta seem to pay way more than neighboring provinces when it comes to their dental costs. Back in 2017, The Globe and Mail reported that Alberta residents pay up to 44% more for their dental work than other provinces.
Because of this, the Alberta Dental Association implemented a suggested fee guide to help offset some of the costs of care for patients. However, not every dentist in NE Calgary follows that guide. Why is that and how can you find a Calgary dentist that follows the fee guide?
The Alberta Dental Fee Guide: Why Doesn't Every Dentist in NE Calgary Follow It?
The Alberta Dental Fee Guide is a recommended price list for dentists. Outlined within the guide are over 1600 procedures and what the Alberta Dental Association thinks dentists should charge for them.
Again, this is just a price recommendation list, which means a dentist in Country Hills is not required to follow it. If your dentist doesn't follow the fee guide, you'll have to pay whatever prices they charge.
If you're not willing or able to pay beyond the price points outlined in the price guide, you may decide to look for a Calgary dentist that follows the fee guide.
Skypointe Dental: A Calgary Dentist That Follows the Fee Guide

The team at Skypointe Dental understands what it's like to have a tight budget. Skypointe Dental understands people have to "shop around" for the best prices when it comes to dental treatments, which is why the office adheres closely to the Alberta Dental Fee Guide.
Sticking to the guide allows the team at Skypointe Dental to take care of patients and offer exceptional, thorough care. When people refuse dental treatments – or seeing their dentist entirely – because of cost, there's a big problem at hand.
The Skypointe Dental team always puts their patients first, which in this case, means adhering to affordable fees.
Choose a Dentist in Country Hills That Puts You First
Are you searching for a Calgary dentist that follows the fee guide? Look no further. Not only do we stick to the fee guide, but we also work with your insurance company to ensure you get quality care at a fair price.
At Skypointe Dental, you can be sure that your needs will be cared for with excellence – and without breaking the bank!
Do you have questions about the Alberta Dental Fee Guide? We're happy to help. Contact us today to discuss your concerns or schedule a consultation.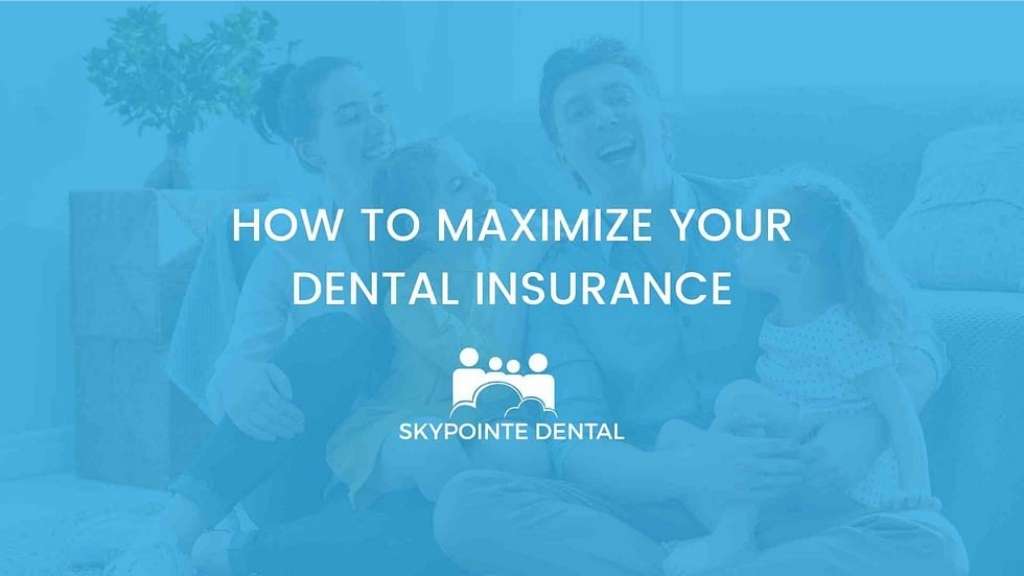 Dental insurance is essential to your oral health and overall wellness. Getting the care you need should be affordable and hassle-free.
That's why our dental office in Calgary strives to make oral care easy for all of our patients. As a dentist in Calgary, we're here to make dentistry more affordable and insurance friendly. Knowing how your dental insurance works is vital to maximizing your dental benefits.
Start here to learn more about using your dental insurance and give us a call if you have any questions. Nicole, our office administrator, is here to ensure that your oral health is as simple as possible.
How Dental Insurance Works in Alberta Using a Dentist in Calgary
Having dental insurance can save you money on your oral health. After enrolling for coverage in Alberta via your work or through a health insurance provider, you will pay an agreed-upon monthly premium to your insurer. Without insurance, you could end up paying more out-of-pocket for the oral care you need to keep a healthy smile.
Compared to general health insurance, dental policies are simple and easily understood. If you have a deductible, your deductible is the amount that you must pay for your care before your insurer pays for services. In addition to deductibles, you may have out-of-pocket costs such as copays or coinsurance.
Copayments are small fees that are due at the time of service. Coinsurance is a percentage of your dental expenses that you must pay after you meet your deductible.
4 Ways Skypointe Dental Helps You Maximize Dental Insurance
We're here to help make dentistry more affordable. That means we help you minimize your out-of-pocket costs and maximize your benefits. Here are four ways we help you maximize your dental insurance benefits.
1. Easy to Use Dental Insurance
At Skypointe Dental, we make your dental insurance our business. That means all you'll need to do is give your insurance booklet to Nicole at the front desk. We'll let you know right away if you can expect any out-of-pocket expenses.
2. Greater Affordability with the Alberta Dental Fee Guide
Skypointe Dental follows the Alberta Dental Fee Guide. This allows us to make dentistry more affordable and accessible to our patients. Our services are insurance-friendly, and we offer affordable rates to patients without insurance.
We're happy to help you with any questions about your insurance that you may have. Give our office a call, and we can help you understand your potential out-of-pocket expenses.
3. Informing You of Services That Dental Insurance Doesn't Cover
Dental insurance doesn't cover everything. It is important to know that some dental care services, such as cosmetic services, are not covered by your insurance. Cosmetic exclusions include teeth whitening services performed here at our Country Hills dentist office.
4. Making Preventative Care Easy
Using your dental insurance for routine preventative dental care will help save you money in the long run. Regular dental care helps us spot and treat any oral issues that you may have early. In doing so, you can avoid costly and more severe dental services in the future. Depending on your policy, preventative care and routine checkups may even be free to you.
Need a Dentist in Calgary? Skypointe Dental Helps You Maximize Your Dental Insurance
Skypointe Dental's focus is not limited to your teeth. We see the bigger picture: Your oral health is a large component of your dental and overall wellness. We want to remove the headache of figuring out dental insurance.
Are you looking for a Country Hills dentist office? Contact Nicole at the front desk for any questions you may have. Ready to get started? Schedule your appointment today!