Parenting has enough challenges without wondering when they should see various healthcare providers. Each child is a little bit different, but for a child's first dental exam, the Canadian Dental Association (CDA) recommends within 6 months of the first tooth coming in or by 1 year.
Once your child has seen your family dentist for their first visit, the dentist can advise you how often to bring them back. Let's take a quick look at dental exams for kids and why they're essential.
Dental Exams & Cleaning
The dentist may take a slightly different approach when performing a child's exam compared to an adult's, but the goal is still the same. They are looking for signs of decay or disease that could cause future problems.
Your child's dentist might even recommend a filling for a "baby tooth" if they find signs of tooth decay. A child's primary teeth could stay in their mouth until 12, and tooth decay cannot be allowed to remain that long.
When Should a Child Start Seeing a Dentist?
Based on the CDA's recommendation of a child's first visit being six months after the first tooth's eruption, the average child should see the dentist for the first time around nine months old. Even if they are slower to get their primary teeth, the association still recommends a first visit when the child turns one.
How Often Should They Go?
After your child begins seeing the dentist, the CDA recommends that they continue visiting the dentist every six months for a dental exam and cleaning. X-rays aren't typically needed every six months, especially in a child. But if your family dentist notices any potential issues, they may recommend x-rays.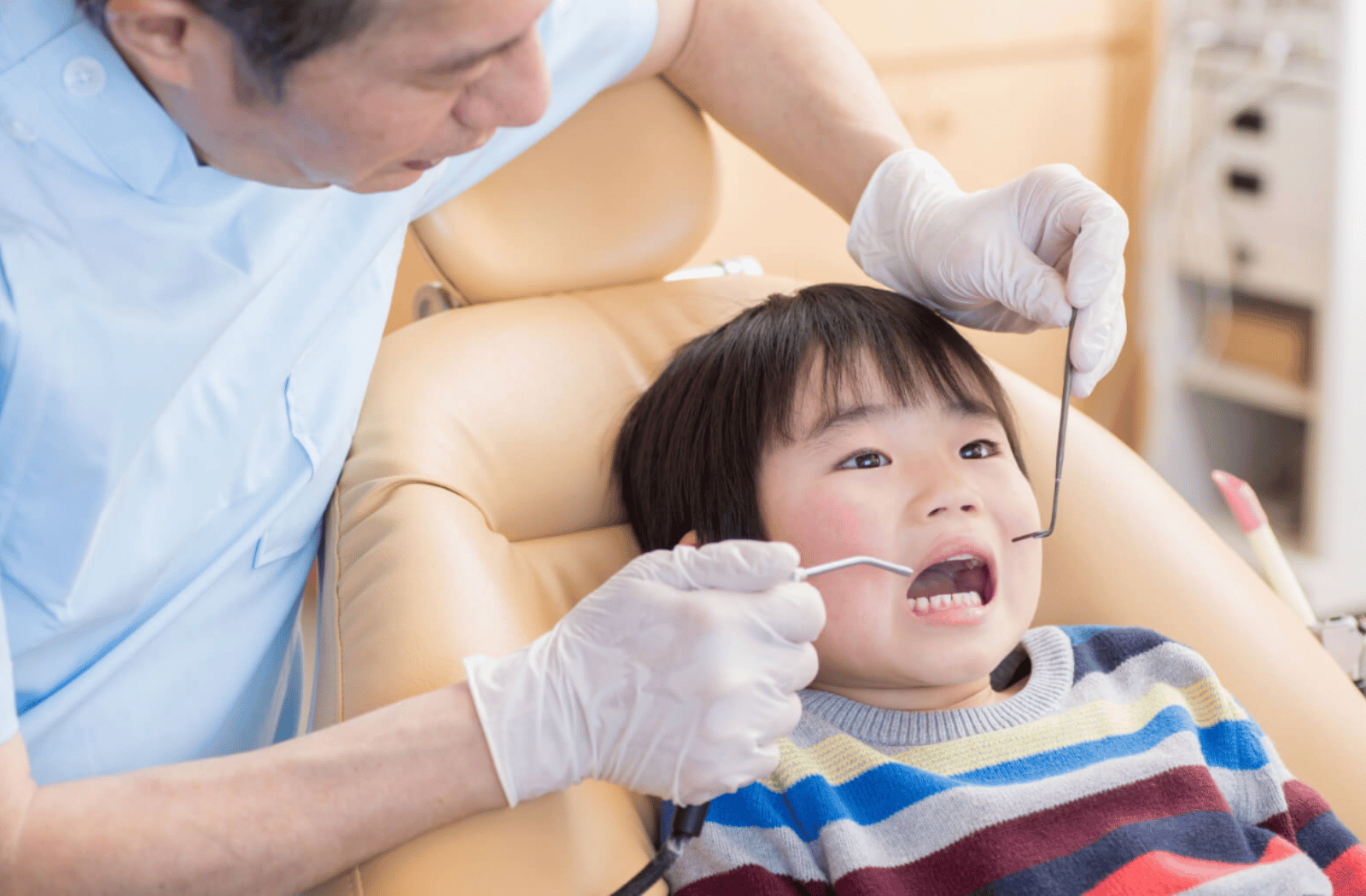 Importance of Regular Dental Visits
Dealing with tooth issues before they become problematic is a significant reason to see the dentist regularly. Let's look at a few specific reasons for your children to see the dentist.
Cavities
Cavities can happen. When your child's baby teeth start coming in, it's not always easy to clean them. It could be tempting to leave them because your child will lose those teeth anyway.
However, they could have those teeth for several years, and the tooth decay cannot be allowed to remain. But if your child sees the dentist throughout their childhood, the chances of the dentist catching tooth decay before it becomes a cavity is higher too.
Gum Disease
Gum disease, also known as periodontitis, is a common oral condition. Fortunately, gum disease can typically be dealt with by improving oral hygiene. Some common signs of gum disease include swollen and puffy gums, bad breath, or bleeding gums.
Seeing the dentist every six months is an excellent tool for preventing gum disease from progressing and leading to more severe complications.
Proper Oral Development
Your child's early years are filled with development in many areas of their bodies. Their mouths and teeth are no exception. But if something isn't developing correctly in the mouth, it may not be immediately noticeable.
Regular dental exams are a great way to ensure your child's mouth is developing as it should be. Your dentist can discuss any concerns you may have
Questions
When it comes to taking care of our bodies, we must rely on experts for information. Typically being a parent comes with a lot of questions. Seeing your family dentist regularly allows you or your child to ask any questions you have about taking care of your teeth.
Plus, helping your child build a relationship with their dentist benefits them later in life.
Book Your Child Their First Dentist Appointment in NE Calgary
When your child sees the dentist for the first time mostly depends on when their teeth start popping out. Our team at Skypointe Dental is ready to partner with you and ensure your child's mouth gets the best start in life possible.
Give us a call today and find out about an inexpensive first visit for you and your child that includes an examination, x-rays, and a medical and dental history review. Ask about our $1 Dental Exam!